Sunday Local Home Delivery + Unlimited Digital for $19 $9.50 per month.
50% OFF for the first 3 months!
Sign Up
* converts to full rate $19 after 3 months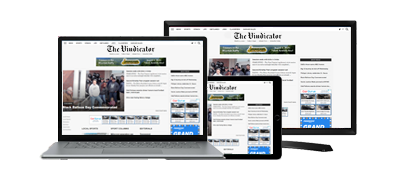 With vindy.com you get access to:
Unlimited articles online and on the e-edition.
Breaking news with timely updates as stories evolve.
Investigative reports and comprehensive sports, politics, and lifestyle coverage.
Archives and articles dating back centuries.
Special pricing for The Vindicator events.
Commenting - Share your thoughts on articles and join the online discussion.
The Vindicator digital subscription is a credit card only offer. Your credit card will be automatically charged in advance every month unless a different billing term is specified in the offer. At the end of your introductory period, you will continue to be charged every month for $20.00 unless you cancel your subscription. Offer valid for those who have not been a subscriber in the last 90 days. Prices are subject to change. Additional terms and conditions may apply. All purchases are subject to the Terms of Purchase, available here.