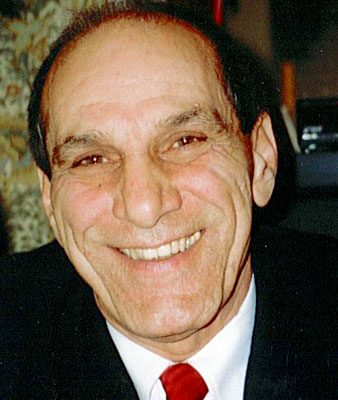 JAMES JOSEPH GRANITTO
POLAND - James Joseph Granitto lost his battle to lung cancer at the age of 80. He passed away Thursday morning, Jan. 10, 2019, at Hospice of the Valley Hospice House.
Jim was born Feb. 10, 1938, in Youngstown, son to James and Anne Marsch Granitto.
After graduating from South High School in 1956, Jim enlisted in the U.S. Army and was honorably discharged.
He married Patricia Root, his high school sweetheart in 1960, and fathered three sons.
To support his young family, Jim worked two jobs, one of them being Youngstown Sheet and Tube for nearly ten years. Jim then took a position at General Motors and retired in 2013, after 42 years of service.
While working at GM, Jim developed the art of woodworking and he continued his hobby after retirement. He enjoyed traveling with his family which included numerous trips to Key West, Fort Lauderdale, Fort Myers, Cape May, and finally in 2017, he attended an Ohio State football game, which he scratched off his bucket list.
An avid history buff, Jim loved visiting Washington, D.C. and celebrated his 50th wedding anniversary there. Being a proud member of the Mahoning County Coon Hunters Protective Association. Jim enjoyed many camping and fishing trips with his three sons.
He leaves his wife, the former Patricia Root; three sons, Randy Granitto of Stow, Jeffrey Granitto of Poland, and Dean (Darla) Granitto, also of Poland; sister-in-law, Victoria Protzman of Austintown; two grandchildren, Jacob and Alexa Granitto; and two nephews and six nieces.
In addition to his parents, James was preceded in death by two brothers, Nicholas and Michael Granitto; and one sister, Jennie Christine.
A private memorial service was held Tuesday morning at the Cunningham-Becker Funeral Home, Poland Chapel, with Deacon Paul Lisko officiating.
Contributions may be made to Hospice of the Valley Hospice House, 9803 Sharrott Road, Poland, OH 44514; or to St. Jude Children's Hospital, 262 Danny Thomas Place, Memphis, TN 38105.
Visit www.beckerobits.com to send condolences.
Guestbook Entries
Our Deepest Sympathy
"Patty...……………..please accept our deepest sympathy at this difficult time. We will always remember the good times with you at our parties on Edinburg Dr. Great memories "
» Herman and Dee Maass on January 21, 2019
Granitto Family
"To: Granitto Family, Sorry for your loss. I just wanted to let you know I was thinking about you and remembering all the fun we had growing up as neighbors. Many cups of coffee at the dinner table talking about life with your Dad. How simple life was back on Lancaster Dr. R.I.P. Big Guy! "
» Mike Sopko on January 19, 2019
My Condolences
"Randy, I am sorry to learn of your loss. My prayers and thoughts go out to you and your family during these tough times. It sounds like he was a fantastic man and I am sorry I never got a chance to meet him."
» BRUCE SCOTT on January 16, 2019
Deeply Sorry
"Dear Pat and sons, I was stunned and greatly saddened to hear of Jim's passing. I know you feel the same! He was a wonderful man and a devoted husband and father. He left a legacy of love and a perfect example for his sons to follow. You all were blessed to have him in your lives. Sending love and prayers to all of you during the difficult days ahead."
» Audrea Lariccia Neri on January 16, 2019
Randy and family
"My deepest sympathies. Your dad was always so nice to me when we were growing up and i remember all the guff he gave us in a teaching way. May you be strong and remember the great times."
» Craig Ellis on January 16, 2019
RIP JIM
"Dear, Trish, Randy, Jeff, and Dino, I'm so sorry to hear this sad news. I loved Jim so much. I would always stop by to chat with him for a few minutes if I saw him outside washing cars or doing other chores. I loved that he didn't treat me like a kid. We always had interesting conversations. He was always so welcoming, friendly, and funny and always insisted that I come inside and see the rest of you and have a cookie or see some new decoration or furniture placement because I always loved Trish's style. I know that he is now watching over all of you. My deepest sympathies and love to all of you. ❤️"
» Roberta Sopko Daniel on January 16, 2019
Neighbor
"Pat and family , we are so sorry to hear of your loss of Jim , we will always remember our good times on Lancaster Dr . We will keep you in our prayers , God Bless you and may he Rest In Peace ! Love Bob & Marda "
» Bob & Marda Sopko on January 16, 2019
Sign the Guestbook
---