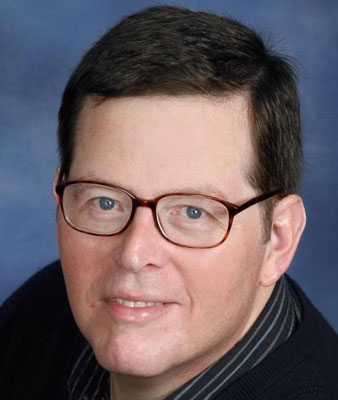 DOUGLAS DOWNIE JR
CANTON – Douglas Downie Jr., 63, passed away peacefully on Monday, Jan. 7, 2019, in the Aultman Compassionate Care Center in Canton, surrounded by loving family.
He was born Sept. 14, 1955, in Youngstown, and graduated from Chaney High School in 1973. Doug graduated from Youngstown State University, where he earned a degree in Telecommunications. He worked at Woodside Receiving Hospital in Youngstown as an Activity Therapist. In 2001, he relocated to Canton and worked as an IT Specialist at Heartland Behavioral Healthcare until his retirement in 2011. In retirement, he worked at St. Stephen Martyr Lutheran Church as the AV Specialist. He was the site coordinator, Jackson Township, for Meals on Wheels, NE Ohio.
Doug's passion was the performing arts. He was equally comfortable as cast or crew, having directed, musical directed and performed in many theaters in Ohio. He did plays at Chaney High School, Youngstown State University, The Youngstown Playhouse, Trumbull New Theater, Carnation City Players, Players Guild, Little Theater of Tuscarawas, and Tusky Valley High School. He also enjoyed directing children's theater. His beautiful voice was enjoyed by many both nationally and internationally. A highlight was when he sang with the Singers Company in Spain. He also enjoyed his time with VOCI. He was very active in his church choir, bell choir, and praise band.
He was preceded in death by his parents, Rita (Rauch) Downie and Douglas Downie Sr. of Youngstown.
He leaves his loving wife, Lori (Caspary) Downie; son Scott Downie of Austintown; daughter Sarah Downie of Canton; sister Janice (Ed) Szari of Canfield; brother Keith Downie of Youngstown; brother Paul Downie of Youngstown; sister Barbara (Robert) Friedman of Powell; in-laws Kathleen (Larry) Hughes of Austintown, Richard (Lois) Caspary of Leavittsburg, Judith (Robert) Byrne of Austintown; and 31 nieces and nephews.
A genuine, caring and giving person, he will be remembered fondly by all who knew him.
Services will be held on Sunday, Jan. 13, at St. Stephen Martyr Lutheran Church in Canton. Family will receive visitors from 1:30 to 3:30 p.m. with a celebration of life to follow.
Donations in honor of Doug may be made to St. Stephen Martyr Lutheran Church (the Douglas Downie Jr. Memorial Music Fund). Paquelet Funeral Home, 330-833-3222.
Guestbook Entries
With Sympathy
"Ed & Jan and family. So sorry to hear of your loss. Although I never knew him, I know he will be greatly missed. I wish I could have seen him in action and heard him singing."
» Dorothy Downie on January 15, 2019
with sympathy
"Doug sang at my wedding and Scott is my godson. My sympathies go out to the entire Downie family."
» Debbie Schmidt on January 12, 2019
Will Be Missed
"Sad news. My prayers to friends and family. I had the pleasure of working with Doug in several shows years ago. I had not seen him in years and was saddened to hear the news. He will be missed."
» Jack Ballantyne on January 12, 2019
Sign the Guestbook
---