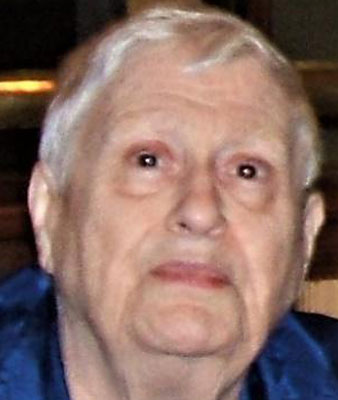 ANDREE ANGELE BARSODI
BRADENTON, FLA. –The daughters of Andree Angele Barsodi are saddened by her death at the Ellenton Tidewell Hospice Home in Bradenton on Dec. 17, 2018, but remember her enriching life in Senegal, West Africa; France, and Ohio.
The life of Andree began in Aug. 28, 1924, in Dakar, Senegal, northwest Africa. Her French father, Angelin Bocognano of Corsican descent was employed as railroad supervisor in Senegal for the French government (death in 1953) and her mother, Hyacinthe Sialelli (death in 1939 of yellow fever) was a homemaker.
In 1937 Andree finished her studies at the Senegalese Dakar Elementary School. Afterwards when in Marseille, France, she continued her educational studies and graduated with honors from the Lycee Montgrand in 1943. After graduation her employment was with the Lloyds of London Fuillet Insurance company in Marseille.
During World War II, she met her future American husband, John Michael Barsodi, in her hometown of Mazargues, near Marseille. In 1945 she married, and then in 1947 she arrived at Ellis Island in New York City.
For 34 years she resided on the west side of Youngstown as a homemaker, a member of the St. Brendan Church Altar and Rosary Society, Cancer Society, West Elementary and Middle School and Chaney High Parent Teacher Associations and Chaney Band Boosters Club.
After pursuing her studies in 1964 at the Youngstown State University, where the university department chairperson awarded her additional two years credit in French studies from her Marseille Lycee Montgrand, she obtained her Bachelor of Arts degree for French and Spanish in 1967.
At East High School in 1967, she taught French enthusiastically. Moreover, evening school teaching at South High School for adult education was enjoyable. As for her 21 years at Chaney High School, she delighted in working with the students and teachers as their French teacher.
In addition to baking French pastries and cakes for her relatives and friends, she enjoyed eating her neighbors' Hungarian and Ukranian pastries.
In 1980, she moved to Boardman with her husband while continuing to teach at Chaney High School until her retirement in 1988.
Her travels throughout the USA, in addition to her experiences in diverse enriching cultures in Europe, Canada, Africa, South America, China, and Japan were enjoyable for her.
Andree loved animals, but especially cats, so naturally she had many animal organizations that she supported throughout her years.
At the National World War II Museum in New Orleans, she was awarded recognition as an Honor Roll Charter Member and a Patriots Circle member to support this honorable organization of the Greatest Generation.
She will be remembered by her daughters, Michele Joan Barsodi – Takei of Bradenton, Jacqueline Eileen Barsodi of Las Vegas, and Margaret Claude Petrovich of Roseville, Calif.; sons-in-law Hatsuhiro Hiro Takei of Florida and Thomas Anthony of Nevada; her nieces, Barbara Stell, Diane Wilson, and Joyce Baker of Michigan and Gloria Eaker of Virginia; and her nephew, Jack Rall of Ohio.
Andree joins God in heaven with her husband; infant Barsodi; her mother; her father; French relatives; and friends as well as her American relatives and friends; her son-in-law, John Petrovich, with whom she spent many enjoyable moments; as well as her beloved cat, Blackie; and the other animals of St. Francis of Assisi.
Before her death the Tidewell Hospice chaplain recited the American Spirit Prayer and their Catholic priest recited prayers and extreme unction. Andree was cremated on Dec. 21 at the Brown and Sons Funeral Home and Crematory in Bradenton, and her urn will be placed in the niche next to her husband at Calvary Cemetery in Youngstown.
"Donations to animal organizations would please our mother."
Guestbook Entries
Condolences.
"I had the pleasure of having Mrs Barsodi as my French teacher at Chaney in 1983 and 1984. She was an incredible teacher who was always enthusiastic about the French language. She was also a truly kind hearted person who loved her students. Condolences to her family/friends. She will truly be missed. Bill Edmiston. Chaney class of 84. "
» Bill Edmiston on January 11, 2019
Love as always
"High as the sky, moon, planets, Deep as the seas and long as the rivers, Wide as the deserts and mountains Is how much you have been loved by me. Thinking of you always, Gros Baisers, daughter Michele "
» Michele Barsodi -Takei on January 6, 2019
Deepest sympathy
"I did sewing for Mrs. Barsodi for a few years. She was a wonderful person, warm, kindhearted. I actually spoke of her to a friend before Christmas and wondered how she was doing. My sincerest sympathy for the family. May our Lord comfort you in your loss."
» Linda Eisenbraun on January 6, 2019
With my sincere condolences
"Your mother was an amazing teacher. She sparked a lifelong love of French language, culture, cuisine and history in me. Because of her I am still learning French through the Alliance Français and have made numerous trips to France. She was a wonderful woman. "
» Linda Thompson Sabo on January 3, 2019
Symp and thanks
"She was a wonderful women who brought the culture of France to us students at Chaney. Her uniqueness and outlook ingnited my passion for th French language and all that country offered. One of my fondest memories was being in her drivers ed class and only being able to speak French while driving including going thru the McDonalds drive thru. All these years later we still speak of her with love and laughter. Peace be with her remaining family. Thankful she was in my life. "
» Nancy Davis Clark-Galt on January 1, 2019
Condolences
"what a legacy. I loved having her for French classes at Chaney. She was kind and compassionate. Rest well. "
» Cheryl Warfield Taraszewski on January 2, 2019
Deepest Sympathies
"Mrs. Barsodi was my favorite teacher in high school. She was such a sweet and caring lady. She was very special and was always there for me. So sad to hear of her passing. May she Rest In Peace. Thoughts and prayers to your family. "
» Laura Cruickshank on January 1, 2019
Mrs Barsodi
"I'm so sorry for your loss. I recently lost my mother also. Your mother was a wonderful teacher (I was at Chaney) and a beautiful person. She always had a smile for everyone and always made my day a little brighter. Sending prayers for your family 💗"
» Lori Fowler on January 1, 2019
An amazing lady
"With deepest sympathy to the family. I remember many wonderful evenings with your family in Youngstown. My parents were great friends of your family. I experienced things I never would have had I not known your family. With deepest sympathy for your loss. Susan Fero Primrose"
» SUSAN FERO PRIMROSE on January 1, 2019
Deepest Sympathies
"Dear Margaret, Jackie and Michelle, Please know we are saddened to hear of your mom's passing! I have many fond memories of your mom and my mom working together and visiting your lovely home. Your mother was a very special lady! Prayers, love and hugs! Wendy, Russ and Patricia Shood Family! "
» Wendy Shood Blevins on January 1, 2019
With Sympathy
"What an incredible life. French was my favorite class at Chaney, and Mrs. Barsodi taught me so much. Rest In Peace, Madame. "
» David Glassco on January 1, 2019
Margaret Petrovich
"I love you, Mother. I know you're with your parents, my father, all your relatives and friends and my husband John. Love always, Your daughter Margaret"
» Margaret Petrovich on January 1, 2019
Deepest Sympathies
"Rest In Peace Madame Barsodi ~ Thank you for sharing your gifts with me ~"
» M Sammartino on January 1, 2019
Sadly missed
"Ms. Barsodi was my French teacher in high school at Chaney around the year of 1976-1977! She was a delightful woman that was kind, charming and soft spoken. I hope she led a wonderful life because she certainly deserved it. May she Rest In Peace."
» G Kovacs on January 1, 2019
Deepest Sympathy
"We are deeply sorry to hear of the passing of your mother. She was a wonderful person and a very special friend to our family. We have A lot of good memories spending time with both your mother and father. Christmas Eve was always one of our families favorite times together. May she rest in peace. Our thoughts and prayers are with you and your family at this difficult time. God bless, Marilyn and Larry Hammerton"
» Marilyn Hammerton on January 1, 2019
Sign the Guestbook
---