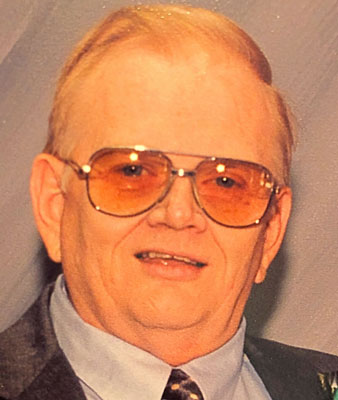 RONALD THOMAS SIEMBIEDA
COLUMBIANA - Ronald Thomas Siembieda, 77, died Feb. 2, 2019, at his home.
Ron, also known as "Red", was born on March 29, 1941, in Youngstown, to John J. and Elizabeth Siembieda of Youngstown.
He graduated from Chaney High School in 1959. He married the love of his life, Joyce Siembieda, on April 3, 1964.
He is preceded in death by both of his parents; one sister, Geraldine Siembieda; and his wife, Joyce.
He is survived by his children, Christine (Brian) Lanstrum of Parkman, Debra (Harley) Butler of Arcadia, Fla., John (Malinda) Siembieda of Leetonia, David (Shelly) Siembieda of Austintown and Kevin (Bonnie) Siembieda of Hanahan, S.C.; nine grandchildren and three great-grandchildren. He also leaves a brother, Donald (Patricia) of Youngstown and a sister, Mary Ellen of North Jackson. Additionally, he leaves behind Raymond Wuckovich of Columbiana, whom he thought of as another son, and a very special friend, Willie Sheville.
Friends may call from 3 p.m. to 5 p.m. on Saturday, Feb. 9, 2019, at the Warrick-Kummer-Rettig Funeral Home in Columbiana.
A Mass of Christian Burial will be celebrated two days later, at 10 a.m. on Monday, Feb. 11, 2019, at St. Jude Roman Catholic Church.
Burial will follow at Columbiana Cemetery.
Please visit www.familycareservices.com to view this obituary and send condolences to the family.
Guestbook Entries
Our Sympathy
"Mary Ellen and Don, So sorry to hear of the passing of Ron. Our prayers and condolences are with you and your family during this most difficult time. So many memories of him through the years of his big heart and putting on the spread that most family members would not believe. I know that my parents were big fans of him, and always enjoyed visiting with family at his farm. Memories last forever!! Greg & Vangie Slanco "
» Greg & Vangie Slanco on February 6, 2019
mark mancuso
"Don. So sorry for your loss. Our thoughts and prayers are with you and your family."
» mark mancuso on February 6, 2019
our sympathy
"I am so sorry to hear of Ron's passing. May his memory be eternal. "
» Debra(Setz) Niarhos on February 6, 2019
SYMPATHY
"SO SORRY FOR YOUR. MAY GOD BE WITH YOU AND YOUR FAMILY IN THIS DIFFICULT TIME. "
» GREG AND BARB HUBERT on February 6, 2019
Sign the Guestbook
---