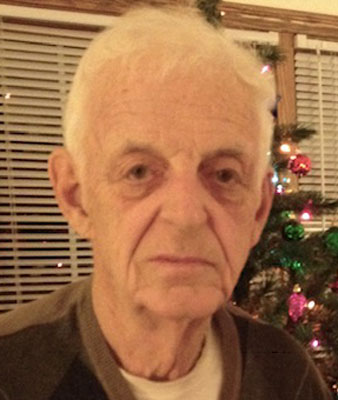 EDWARD FOLEY
NORTH JACKSON - A private funeral service was held Monday for Edward Foley, 84, who died peacefully Friday morning at Omni Manor Nursing Home surrounded by his family.
Edward was born April 30, 1934, in Youngstown, the son of Charles and Margaret (McGuire) Foley. 
He attended Chaney High School and worked as a Mill Wright for General Motors until retiring in 2003.
Edward was a member of St. Christine Church. 
He is survived by his wife, the former Arlene Fleming, whom he married in October of 1955; his daughter, Beverly (John) Chick of Boardman; three sons, Tim Foley of North Jackson, Rod (Lisa) Foley of Canfield and Ed Foley of Austintown; six grandchildren, Diana Wolf, Daniel Foley, Devin Foley, Jessica Foley, Tara Alberti and Mallory Senich; and three great-grandchildren. 
Edward was preceded in death by his parents; sisters Elizabeth Dolak and Kathleen Kurtz; and brother Thomas Foley. 
Professional arrangements were handled by the Higgins-Reardon Funeral Homes, Boardman-Canfield Chapel. 
Guestbook Entries
Friend.
"Dear Arlene and family, I am so sorry to hear about Ed. I always think of you and your years on Susan Circle. I am about to move into a condo as I have my house for sale. I see you live in North Jackson now. I would love to get together with you for lunch, I know your kids will be there for you at this very difficult time for you and them. God whispered Ed's name and he answered Maay God speed. Your old neighbor and friend, Margaret"
» Margaret Micco on February 8, 2019
My Sympathies
"Eddie, sorry to hear of the loss of your father. "
» Steve Markovic on February 6, 2019
So Sorry
"Tim & Family, We were saddened to hear of the loss of your father. May he Rest In Piece. May you find comfort in all your memories! Greg & Cindy Ellis"
» Cindy & Greg on February 6, 2019
Sign the Guestbook
---