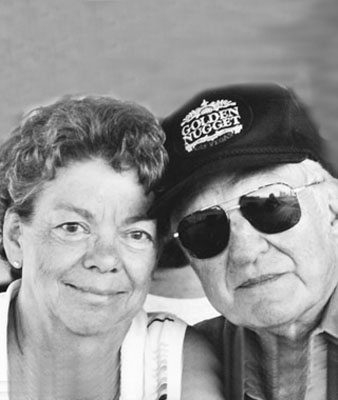 PATRICIA A. WAGNER
"Together Again"
SALEM - There will be services at 11 a.m. on Monday at the Lane Family Funeral Homes, Canfield Chapel for Patricia A. Wagner, 76, who passed away Wednesday morning, April 17, 2019, at Blossom Nursing Home in Salem.
She was born May 6, 1942, in Youngstown, the daughter of Homer D. and Carol (Hammond) Miller.
Pat was an LPN, beginning her career with St. Elizabeth Hospital and then with Salem Central Clinic and retiring from Salem Community Hospital. She attended Canfield High School and graduated from the Hannah Mullins School of Nursing in Salem.
Pat and her husband, Paul loved to travel, especially if it involved attending a NASCAR race. She loved to read and was very talented at knitting.
Pat loved her "girls," her dachshunds, Maggie and Molly.
Her husband of 56 years, Paul L. Wagner, whom she married Sept. 3, 1957, died Dec. 7, 2013.
Pat is survived by her children, Carole A. Ludwig of Salem, Craig S. (Connie) Wagner of New Middletown and Paul L. Wagner of Salem; her brother, Edward (Margie) Miller of Howland; five grandsons; and six great-grandchildren.
Pat was preceded in death by her parents and husband.
Friends may call from 4 to 6 p.m. on Saturday at the funeral home and from 10 to 11 a.m. on Monday, prior to the service.
Memorial contributions may be given to Angels for Animals, 4750 S. Range Road, Canfield, OH 44406.
Family and friends may visit www.lanefuneralhomes.com to view this obituary and to send condolences.
Guestbook Entries
Our Sympathy
"I attended Hannah E. Mullens with your Mom graduating in September 1972. I remember what a wonderful person that she was and spoke highly of her family. My sympathy to your entire family."
» Judiann Antal Dohallow, on April 19, 2019
Deepest sympathy
"Carole, Craig and Paul, So sorry to hear about mom. You have our deepest sympathy. Memories of mom and dad and all of you remain in my heart. I know my mom and dad really enjoyed your family. May God give you His strength and peace and comfort at this time. Mike and Brenda"
» Mike Owen on April 19, 2019
Sign the Guestbook
---