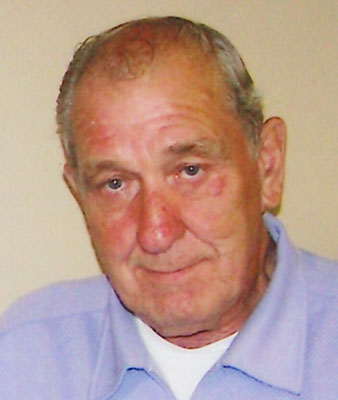 THOMAS E. TIMLIN SR
CANFIELD - Thomas E. Timlin Sr., 79, passed away Wednesday evening, April 10, 2019, at St. Elizabeth Boardman Hospital.
Thomas was born on April 26, 1939, in Youngstown, the son of the late Frank and Kathryn Timlin.
He was a 1957 graduate of The Rayen School and a proud veteran of the U.S. Army. He worked at Youngstown Steel Door and St. Elizabeth Hospital in Environmental Services until he retired.
He had a great love for all sports. He was Canfield High School's biggest fan, supporting decades of students attending almost every home basketball, football, baseball, and softball game. He also loved watching all Cleveland sports teams and The Ohio State University. In his younger years he played fast pitch softball and was an avid bowler. He also loved to spend time with his family and friends.
He will be deeply missed by his loving wife, Katherine Timlin, whom he married on July 3, 1971; his son, Thomas E. Timlin II.; and his brother and sisters-in-law, Ken (Vickie) Goehring, Nora Lee (Bill) Klase, Dee (Jim) Higgins, Naomi (Harry) Karlen, Elva Evans, Harry (Carol) Goehring, Dale Goehring, Larry (Sarah) Goehring, Mary Goehring, and Josephine Timlin.
Besides his parents, he was preceded in death by his daughter, Tamara Timlin; brothers Arnold, Donald, Frank "Pap," and Robert "Red" Timlin; and brothers-in-law Jerry Goehring and Jack Evans.
In lieu of flowers, memorial contributions can be made to the Timlin family to help with medical expenses.
Friends and family may visit www.facebook.com/ohpacms to send their heartfelt condolences.
Guestbook Entries
Deepest Sympathy
"Our heart felt condolences Kathy and Tommy to read about Tom's passing. Such a wonderful person now in the loving arms of our Lord . You both are in our thoughts and prayers. God Bless"
» Michael & Denise Reed on April 15, 2019
Condolences
"My deepest sympathies to the friends and family for the loss of our friend Tom. He will be sadly missed by all who knew him..... Ron Chick"
» Ron Chick on April 13, 2019
Deepest Sympathy
"Kathy and Tom we are so sorry to read of the passing of your husband and father. We enjoyed so much living across the street and all the fun memories we have. God bless you both. "
» Brock and Janis Hartman on April 13, 2019
RIP TT Sr
"Pleasure to know you all these years & enjoyed all the conversations we had. Was a honor to serve you & Family working with USPS as your mail carrier. Thoughts & prayers go out to the family during this difficult time."
» Smoke on April 13, 2019
Condolences
"Our most sincere sympathy is extended to the Timlin family especially wife Katherine and son Tom."
» Patty, Frank and Ryan Sachire on April 13, 2019
In Deepest Sympathy
"I am so very sorry to read about the passing of Uncle Tommy. My deepest sympathies to both of you. I didn't know he was sick. I lost my husband three days prior to Uncle Tommy. Love, Cathie"
» Catherine Timlin-Hebb on April 13, 2019
Sign the Guestbook
---