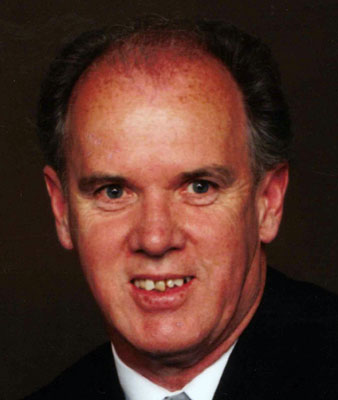 DAVID W. CADMAN
NORTH LIMA – Funeral services will be held on Wednesday, Nov. 21, at 10 a.m. with Deacon William George at the Vaschak-Kirila Funeral Home in Youngstown, for David W. Cadman, 84, who passed away on Saturday, Nov. 17.
He was born Jan. 14, 1934, in Youngstown, son of Albert Cadman and Frances Wile.
He was a graduate of Chaney High School, served in the U.S. Army, and worked as a Fireman in Youngstown for 34 years and in construction before retiring in 1991. He also owned Pioneer Lake in Canfield.
David belonged to the Westside Baptist Church. He enjoyed hunting, belonging to Jefferson County and Beaver Creek Hunting Clubs, golfing, fishing, gardening, wood working and wine making.
Surviving are his wife, Lois Ohlinger Cadman, whom he married Feb. 19, 1957; three sons, James (Debrah) Cadman, of Warren, David (Ann Marie) Cadman of North Carolina, and Robert (Evelyn) Cadman of Arizona; two daughters, Denise (Rick) Matiscik of Colorado, and Susan (Lance) Newton of Canfield; eight grandchildren, Samantha, Melina, Heather, Nathan, Danielle, Rachel, David, and Matthew; and two great-grandchildren, Olivia and Camden. He also leaves four stepgrandchildren; 10 step great-grandchildren; and five step great-great-grandchildren.
He was preceded in death by a brother, Albert, and two sisters MaryLouise Fean and June O'Neill.
Friends will be received Tuesday, Nov. 20, from 4 to 7 p.m. at the Vaschak-Kirila Funeral Home Inc. in Youngstown.
Please visit www.vaschak-kirilafh.com to view this obituary or to send condolences to the family.
Guestbook Entries
Condolences
"Very sorry for your loss. I worked with Dave on the fire dept. for several years"
» Ralph DeMichael on November 21, 2018
our prayers
"we are so sorry for your loss. You and David were always very nice to our daughter Sheila and her son. Our prayers are with you at this very difficult time."
» walt and nancy muennich on November 19, 2018
Sign the Guestbook
---