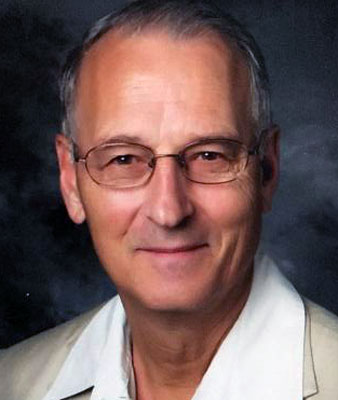 JOHN H. BAUMAN
CANFIELD – Services celebrating the life of John H. Bauman, 80, will be held at 11 a.m. Saturday morning at Lord of Life Lutheran Church in Canfield.
John passed away Sunday morning, Dec. 2, 2018, due to advanced COPD and renal failure.
He was born on April 10, 1938, in Youngstown, the son of the late Stephen and Maria Borden Bauman.
John was a life-long area resident who spent the last three years of his life in Raleigh, N.C. close to his children.
John was a graduate of North Lima High School where he excelled in numerous sports. He was employed by Ohio Edison for 35 years where he was Area Supervisor. A resident of Canfield for 51 years, John is credited for installing the first lights in Cardinal Stadium, allowing Canfield Schools to move their football games to Friday nights.
John was preceded in death by his wife of 57 years, Polly Pfau, as well as his six brothers, Carl, Richard, Robert, Edward, Fredrick, and Arthur.
John is survived by his daughter, Carrie and her husband, James Demitriou, of Raleigh; his son, Brian and his wife, Michele, of Cary, N.C.; three grandchildren, Sydney, Lindsey, and Evan; as well as numerous nieces and nephews.
Burial will follow at Columbiana Cemetery.
Guestbook Entries
You were a good man John.
"It was a privilege to be in Johns classes so many years at North Lima school. He was a great classmate and married a dear girl loved by all.R.I.P. dear John."
» Mary Nicolette on December 8, 2018
Goodbye
"Goodbye Uncle John! I only have good memories from all the years our families spent together."
» Jeannette Bauman York on December 6, 2018
Brian
"I'm so sorry for your loss Brian. Your Dad was a good man and you have kept up that tradition. Together again indeed ❤️🙏"
» Stephen DeCapua on December 6, 2018
Sign the Guestbook
---