Mahoning teams sweep Bubba Classic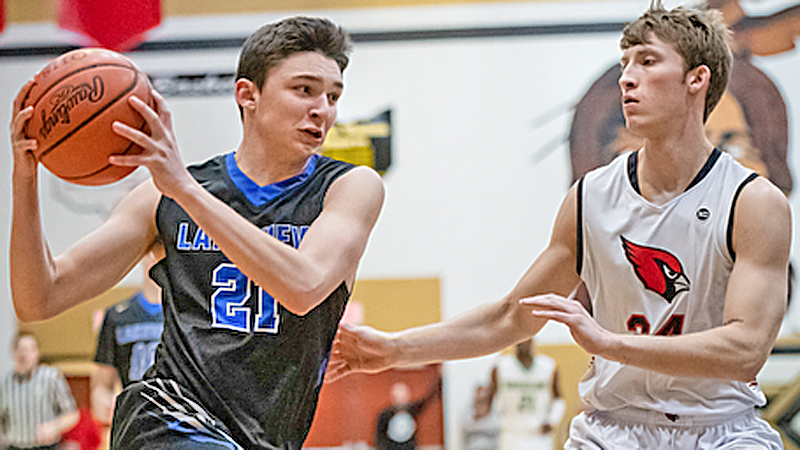 ---
By DAN HINER
dhiner@vindy.com
WARREN
The Mahoning County boys and girls all-star teams completed a sweep of Trumbull County during the Frank Bubba Classic.
The boys won 157-149 and the girls were victorious 102-94 on Tuesday at Warren Harding High School.
Players usually crack a smile at odd shot attempts or missed dunks. This year, there were some laughs at the pronunciation of their names.
During the boys game, there was a slight chuckle when Poland forward Daniel Kramer became "Daniel O'Shaughnessy."
In the second half of the girls game, Ursuline guard Dayshanette Harris looked perplexed when "Deeshanette Harris" was called for a foul.
Bubba All Star Classic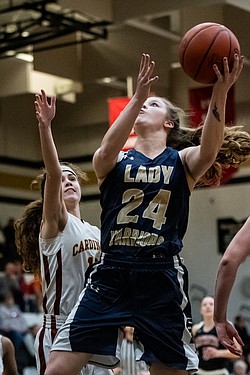 Gallery
"I didn't mind," Harris said. "It was a funny way to pronounce it. I don't think I heard that pronunciation before."
Boys
Ursuline's RJ Clark wore his pink shoes throughout the season. The shoes helped him deal with an ankle injury. But there's another reason.
His grandmother overcame breast cancer, and he wears the shoes in honor of her.
Clark and his shoes dropped a game-high 21 points in the win over the Trumbull boys.
"It's good going out there with a lot of talent, a lot of players that [are] gonna play at the next level," Clark said.
West Branch's Brandon Zuchowski added 18 points for Mahoning and Boardman's Che Trevena had 10.
Tyler Stephens led Trumbull with 15 points, his final basketball game of his career. Well final official game anyway.
"It means everything to me," Stephens said. "I wish I could play every single day of my life.
"I really love the sport, really love basketball, really love football. Maybe somewhere down the line I'll keep playing pick-up basketball. I can't let my Dad know about that."
Stephens will play tight end for the Buffalo University football team in August. His father told him he could play as long as he stayed safe.
"It's just the best possible thing I could do — one last ride," Stephens said.
Girls
Austintown Fitch's Sabria Hunter and Ursuline's Dayshanette Harris took control for Mahoning County.
Hunter scored a team-high 17 points and Harris added seven. Struthers' Trinity McDowell finished with 10 points.
Three of the five Mahoning County starters have a little history.
Hunter, Harris and Poland's Sarah Bury all played in the same AAU league when they were younger.
"It's definitely an honor [playing in the Frank Bubba Classic]," Harris said. "Playing in something like this with a bunch of my old friends, it was so fun. I wouldn't want to end senior year any other way."
Brookfield's Bailey Drapola scored 17 points for Trumbull County. Howland's Alex Ochman had 11.
"[The relaxed atmosphere] definitely makes it more fun obviously than a competitive regular-season game," Drapola said. "It was fun playing with such a great group of girls."
Shooting Stars
Champion's Abby White and Lakeview's Daniel Evans won their respective 3-point contests.
Evans won the boys side with 13 made shots and White won with 18 in the girls competition.
White won the contest for the third consecutive year.
It looked like White might not repeat during the first set of shots. She just needed to adjust to the stress.
"I was getting a little nervous," White said. "I started to sweat, my hands started to get sweaty. That second to last one got me going. I just had to start taking my time."
More like this from vindy.com