Mooney gets ready for annual football camp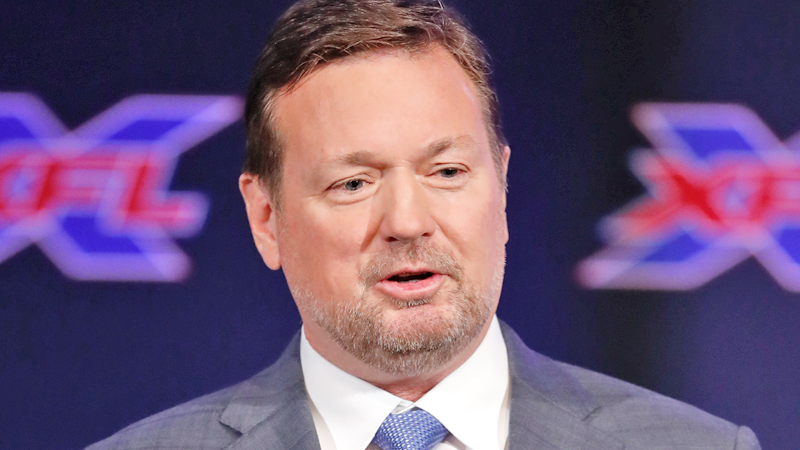 ---
By BRIAN DZENIS
bdzenis@vindy.com
YOUNGSTOWN
Campers at this year's Cardinal Mooney Football Camp of Champions get to see a rare sight: all of the Stoops brothers in one place.
The four football-coaching brothers, Former Oklahoma and future XFL coach Bob, Kentucky head coach Mark, Alabama defensive consultant Mike and former Youngstown State assistant Ron can count in the single digits how often they're together. Outside of their annual summer vacation and select family events, they're spread out across the country.
A family wedding has the brothers in town, but the love of football will have them working with kids at Don Bucci Field.
"We can teach some footwork or a football technique, but the thing we believe is that if a kid can learn to love the game and if he likes the game, he'll learn to work at it," said Ron, the oldest of the four. "You're not going to become a great player at a young age, but hopefully we can create some interest, some enthusiasm and have some fun and hopefully inspire some kids to love the game."
The camp for kids in grades 3-8 is scheduled for June 13-14. The Stoops brothers won't be alone, they'll be joined by another set of Youngstown coaching brothers — YSU head coach Bo Pelini and Penguins assistant Carl Pelini, as well as additional members of his staff.
Stoops said it's too early to tell what the turnout will be, but he estimates the number of campers showing up will be around 125. Other guests helping out at the camp include former NFL players Mike Tomczak, Greg Pruitt and Bernie Kosar.
"Greg believes in giving back. He lives in Cleveland and he's grateful for the opportunity — like all of us are with what football has given us," Stoops said. "Any chance he has to be around young people and say something positive, he loves to do that and we love having him."
It won't happen this year, but Cleveland Browns quarterback Baker Mayfield could be in the Camp of Champions rotation in future years. Bob Stoops coached Mayfield at Oklahoma.
"I was close to having him this year, but [the Browns] started a week early and got done a week early. I think he'll be here one year," Stoops said. "He wants to do it, but he just had his camp in Cleveland and he's heading back home to Texas. It's something we hope to do down the road."
Stoops' love of the game remains strong and while he retired as the Penguins' special team's coordinator after the 2018 season, he isn't quite done with the game. He'll be working with Mooney's high school football team as a volunteer.
"I just love it. I've spent my life learning [the game] and I keep learning more and more. I love that part of it," Stoops said.
More like this from vindy.com