Miss Garcia, Mr. Hill plan Aug. 2 rite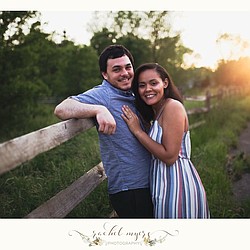 Photo
Anthony Hill, Theresanne Garcia
YOUNGSTOWN
Margarita Caban and Jane Hill, both of Youngstown, are announcing the engagement of their children, Theresanne Garcia and Anthony Hill, both of Austintown.
The prospective groom also is a son of Steven Hill of Youngstown.
The couple's wedding will take place Aug. 2 at Mill Creek MetroParks in Youngstown. An evening reception will follow at Tiffany's Banquet Hall in Brookfield. Invitations will be extended for both events.
Miss Garcia graduated from Youngstown State University with a bachelor's degree in education. She is an assistant teacher at The Goddard School in Boardman.
Mr. Hill earned a bachelor's degree in applied science from YSU and is an integrations specialist at Turning Technologies in Youngstown.
More like this from vindy.com