Caitlin Parrilla, Bob Danks plan fall vows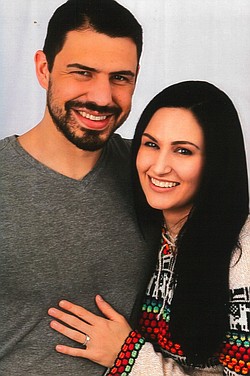 Photo
Bob Danks, Caitlin Parrilla
BOARDMAN
Caitlin Parrilla and Bob Danks, both of Boardman, are planning an autumn wedding.
The couple's engagement is being announced by their parents, Michael and Kathy Parrilla and Bill and Janeen Danks, all of Boardman.
The couple will exchange vows at 1 p.m. Oct. 19 in The Great Hall at The Butler Institute of American Art in Youngstown. An evening reception will take place at Our Lady of Mount Carmel hall. Invitations will be issued for both events.
Miss Parrilla graduated from Youngstown State University and is a medical assistant at Steward Family Medicine in Struthers.
Her fiance graduated with a bachelor's degree in accounting from YSU. He is a supply chain manager for Medi-Rx Pharmacy Inc. in Poland.
More like this from vindy.com