Boardman art students gain college-level skills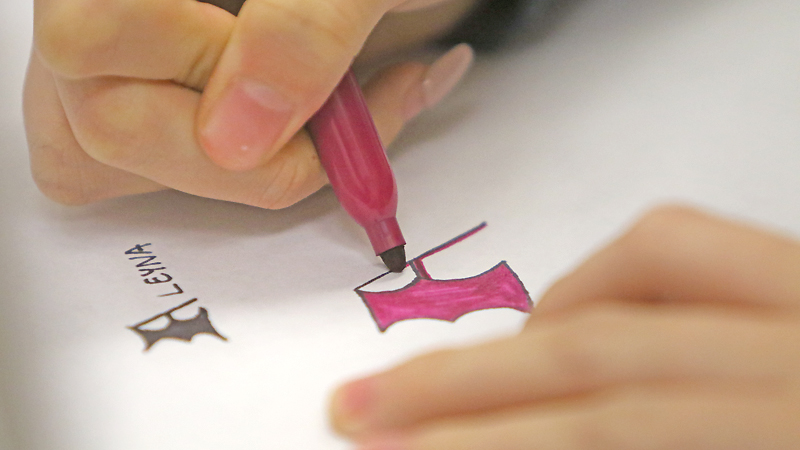 ---
By JESSICA HARDIN
jhardin@vindy.com
BOARDMAN
Boardman High School art students learned college-level art skills in the comfort of their own classroom.
As part of a "Double Art field trip" for students in advanced placement photography and AP art, Youngstown State University graphic design professor R.J. Thompson and YSU painting professor Dragana Crnjak each taught seminar-style courses.
In the fall, the students visited YSU's art department and were treated to laser cutter and painting demonstrations.
For Wednesday's lesson, Thompson, who recently won the Ohio Governor's Award in the Arts for his marketing project "City of YOU," introduced the basics of logo-making for companies and brands.
As an adviser for the career and technical centers in Columbiana, Mahoning and Trumbull counties, Thompson understands the importance of exposure to upper-level art skills.
"I feel that every time I interact with the high schoolers they get something out of it that they maybe don't in the regular classes. I am essentially doing a lesson that's for second-semester sophomores in college," said Thompson.
He explained that the fundamentals of design will be useful to all students, even those that don't attend art school.
"The biggest thing I conveyed to them was, if you're going into the sciences ... you do apply creativity in those types of occupations, in all occupations," Thompson said.
After the lecture, Thompson gave students the opportunity to create their own personal logos.
Boardman senior Tessa Tropea created a logo that reflects her interests.
"I like medieval stuff, so I included medieval-type lettering here," Tropea said.
The day's seminars were longer than typical art classes, and provided a more in-depth learning experience.
"I think this is great for them. I love seeing them in a different environment, plus being able to be together for a longer period of time is nice," said AP photography teacher Alyssa Birch.
More like this from vindy.com