CLS annual tailgate brings community together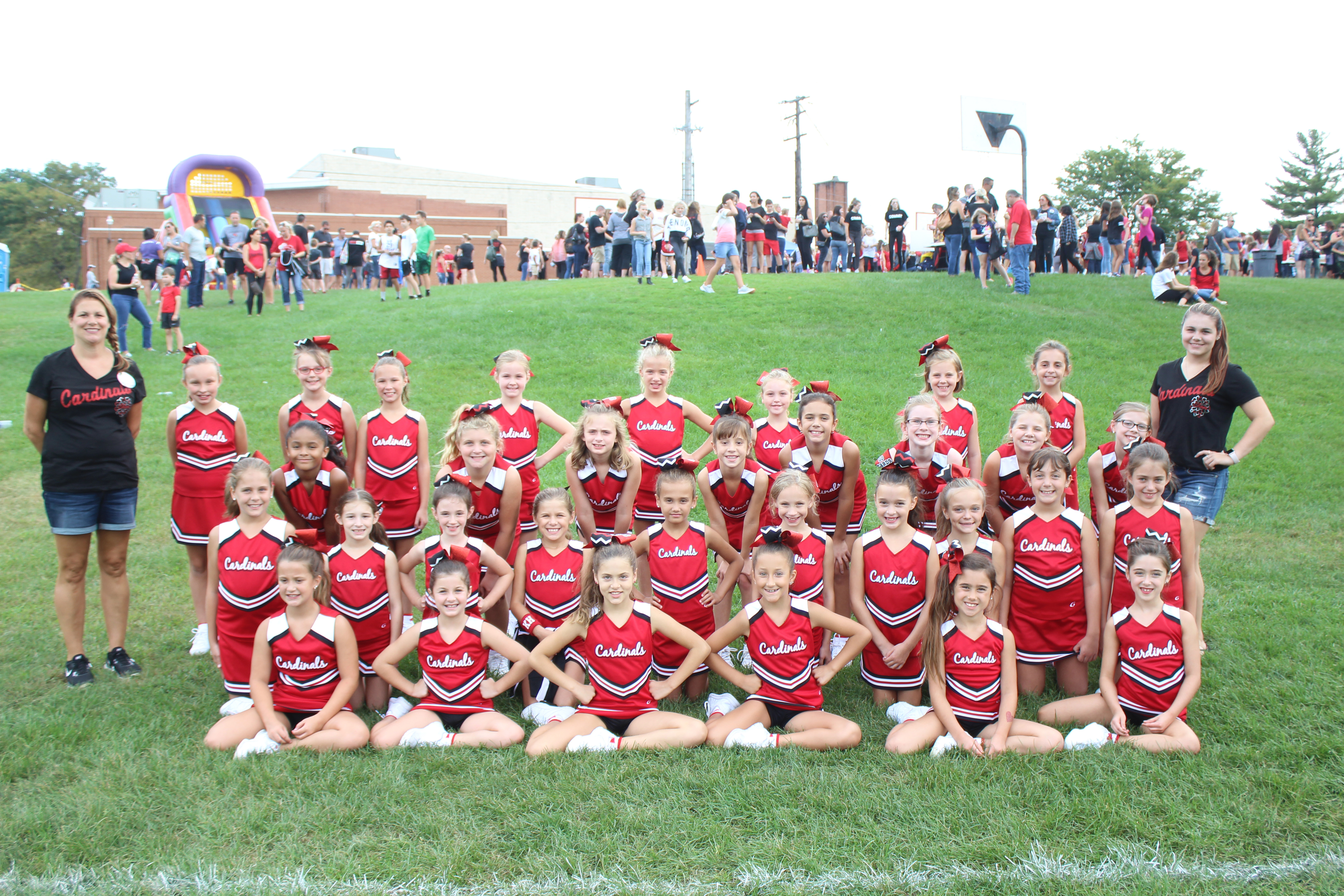 ---
By ABBY SLANKER
The Canfield Local School District hosted its fifth annual Canfield Community Tailgate prior to the Canfield Cardinals versus Chardon varsity football game on Sept. 7. Students, faculty, staff, families, friends and community members gathered to show their Cardinal spirit.
Taking place on the outdoor basketball courts at Canfield High School, the tailgate featured Canfield High School cheerleaders, Canfield Little Cardinals cheerleaders, the Canfield High School Cardinal Pride Marching Band and several family friendly activities. Hot dogs, chips and water were also provided, with O'Charley's of Boardman and Superior Beverage donating the water.
D.J. Krooze was also on hand and kept the party going with lots of music, dancing and contests, courtesy of the Canfield Local Schools PTA, along with a bounce around slide from Boardman Bounce.
"Our goal is to have one community event each quarter. It's become a tradition with this community tailgate in the fall, our chili cook-off in the winter and our appreciation breakfast around Christmas. It is a way for our community to come together, stress free, and enjoy ourselves. With the tailgate, we have several different organizations involved, aside from the high school program, such as the Little Cardinals and the middle school football program. It's easy to come to, especially with the football team we have, to show our Canfield pride," said Canfield Local Schools Superintendent Alex Geordan.
Canfield's school mascot, Big Red, arrived in style on a Cardinal Joint Fire District fire truck with lights flashing and sirens blaring to pump up the crowd.
Geordan said a big focus of the tailgate is for everyone to reconnect to start the new school year and to meet new friends and mingle with district administration.
"We merge our C.H. Campbell Elementary students and Hilltop Elementary students at the middle school in fifth grade. This tailgate is a chance for these students who may have just met at the beginning of the school year to introduce their families to their new friends and be a start to wonderful relationships. We also have many volunteers and district personnel here tonight helping out. Our district administration is here, too, to meet and greet the community…and cook the hot dogs," Geordan said.
Canfield Local Schools PTO member Marci Muckleroy served as chair of the event.
Geordan said another focus of the event it to welcome new families to Canfield.
"The tailgate is also a way to welcome young, new families and give them the true experience of Canfield Local Schools," Geordan said.
After the tailgate party, attendees headed over to Bob Dove Stadium to the support the Canfield Cardinals varsity football team and cheer them to a victory.
More like this from vindy.com