Canfield teen enters halls of Congress as page in Senate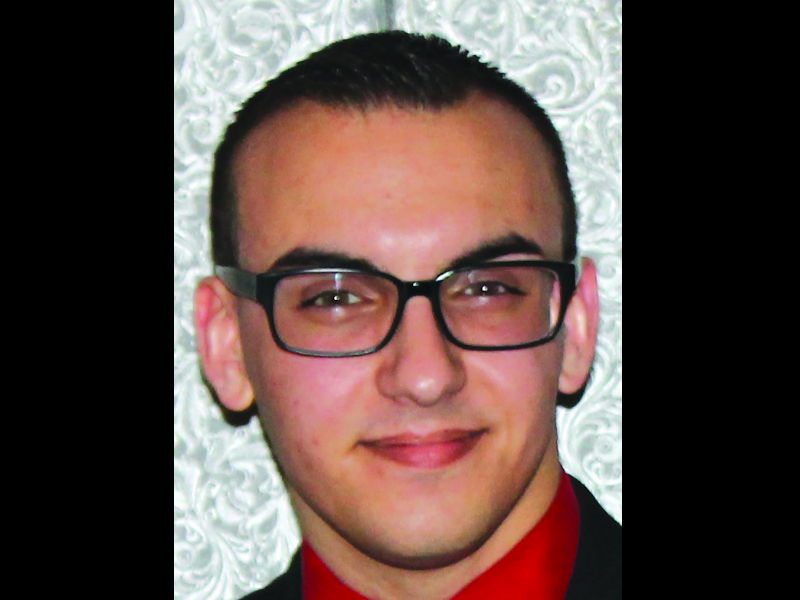 ---
Staff report
CANFIELD
Canfield High School senior Dominic DeRamo is participating in the highly competitive United States Senate Page Program during its summer session.
U.S. Sen. Sherrod Brown, D-Ohio, who announced Dominic's appointment, described the Canfield resident as a "hard-working and talented young man. I look forward to working with him. I am glad that Dominic is one of the few students chosen nationwide to serve the Senate. I know that he will represent Ohio and the Mahoning Valley well over the course of the page program."
Dominic is the son of Joseph and Jill DeRamo. "We are grateful to Sen. Brown for giving Dominic this opportunity to experience first-hand something in which he is very interested. It is like a dream-come-true for him," said his mother.
He has been a straight-A student through his entire school career. He carries a 4.34 grade point average, is a member of National Honor Society and Canfield High School's Chamber Choir, serves on the school's student council and participates in Model United Nations. The Model U.N. is an extracurricular activity in which students role play delegates to the United Nations and simulate U.N. committees at Model U.N. conferences.
He is vice president of Canfield High School's Speech and Debate Club and has been on the speech team for three years.
Dominic competes in United States Extemporaneous Speaking, which covers all topics on government and politics. He has earned three school letters for his accomplishments in speech and is a three-time state qualifier and this year placed in the top 24 in Ohio. He is also a two-time national qualifier and this year placed 31st in the country.
In addition to his school-related activities, Dominic actively volunteers in his community.
He participates in service activities at St. Michael Church through its youth group, has volunteered at Second Harvest Food Bank of the Mahoning Valley and OH WOW! children's center in Youngstown, helped build the new Walnut Grove Playground and has painted benches in Crandall Park.
Dominic's parents are both employed in the education field.
His mother is a counselor at Cardinal High School in Middlefield, and his father is director of Pittsburgh Institute of Aeronautics in Vienna. Dominic has two brothers, Cody and Tony, and is the grandson of Thomas Giura of New Springfield and Nancy DeRamo of Boardman. The family has lived in the Youngstown area all of their lives.
Dating back to the 19th century, the Senate Page Program gives students the opportunity to gain hands-on experience and see their government in action with responsibilities ranging from delivering correspondence to senators to helping prepare the floor for the legislative workday. Pages receive compensation for working on the Senate floor, live in Page Residence buildings, and attend the Senate Page School.
Dominic, who hopes to attend Georgetown, Princeton or Harvard universities to study government and politics, plans to become an attorney. He was recently named to the Ohio Attorney General's Teen Advisory Board.
More like this from vindy.com