Shale Sheet Fracking
by Mike Costarella | 17 entries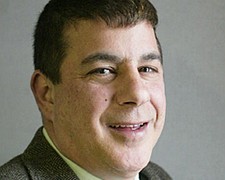 "I learn something new every day. As soon as I reach a comfort zone, it is time to re-invent myself" - Mike Costarella
Mike started in life as a Girard native and is still a Girard resident. His degrees are from Girard High School, Bowling Green State University, Wright State University. His past professional experience includes work at University of Akron and Wright State University, Armstrong Laboratories at Wright Patterson Air Force Base. Mike spent almost a decade working as a primary software architect for a hospital management software company in Atlanta, Raleigh and Cleveland.
Mike moved back to Girard shortly before the turn of the century, and started a family. He currently is the owner of his own software development consulting firm that has performed subcontracting for a number of large organizations in the Cleveland, Akron, Youngstown and Pittsburgh areas. Mike has served two terms as Council At Large in the City of Girard, and was on council at the time of the successful agreement between Youngstown and Girard which facilitated the V&M Star Steel expansion.
Since this time, Mike has become educated in many aspects of the oil and natural gas industry and was one of the first, if not the first, person in the valley to suggest the possible correlation between the earthquakes and the D&L injection well.
Mike has also been a part-time talk show host of "Another Valley View" featured on AM 1540 WYCL and where many podcast archives can be heard at www.costarella.com. You can email Mike with questions and comments at Mike@Costarella.com.
Choose a month