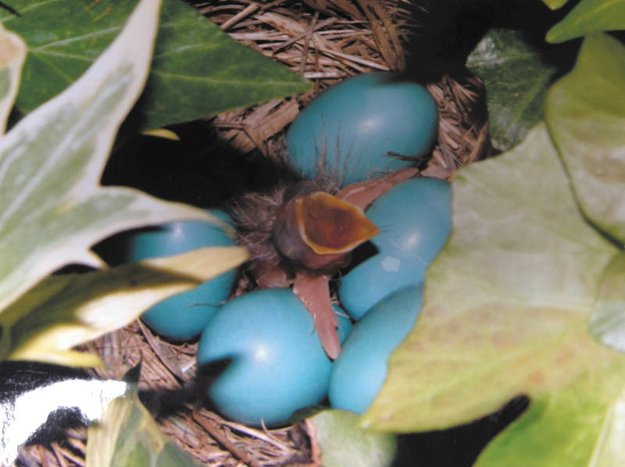 Special to The Vindicator | published: April 5, 2013
Bert Toth of Boardman sent this photo in, writing, "This robin made her nest in an ivy potted plant on our deck last spring! My granddaughters love this photo. Thank you for letting me share this miracle of life!"
More photos from SNAPZ: HOP TO IT!