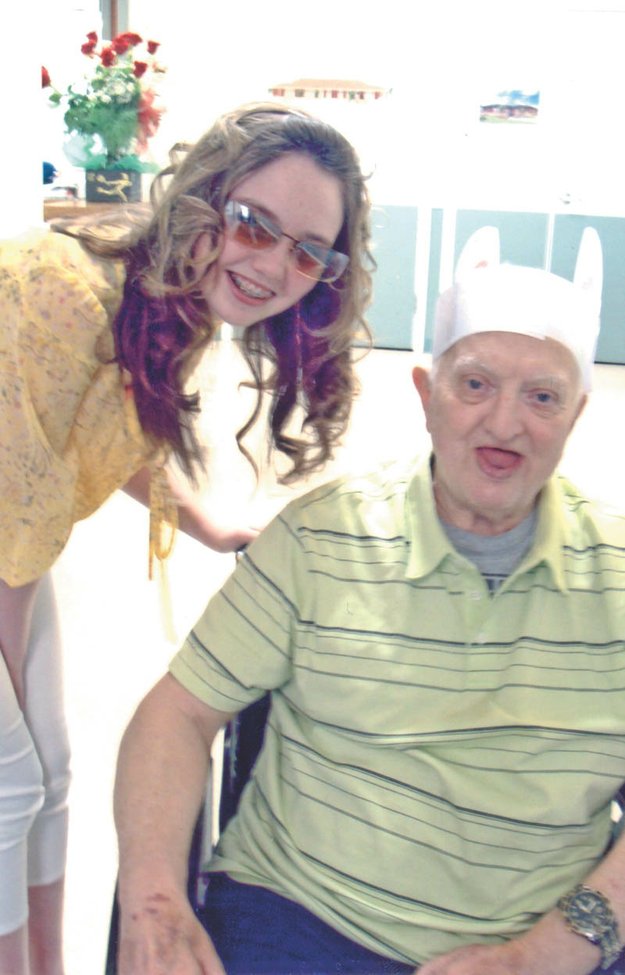 Special to The Vindicator | published: April 5, 2013
Katrina Wolfe of Columbiana sent in this photo of her daughter, KayLee Whistler, 14, and her father, Daniel Wolfe Sr., 75, from Easter 2012. That Easter outing and dinner was her father's last one, as he passed away in July 2012, and it was memorable. Katrina writes, "He came rolling around the corner with these handmade Easter bunny ears. We couldn't stop laughing!"
More photos from SNAPZ: HOP TO IT!