Stories
October 12th, 2017 at 11:04 AM
Boardman woman faces charges after May OD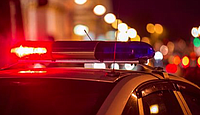 October 12th, 2017 at 12:02 AM
Boardman firefighters revived a child who suffered an overdose from oxycodone.
October 8th, 2017 at 12:05 AM
Mahoning Valley media partner to address opioid-addiction scourge
October 1st, 2017 at 12:01 AM
If you need help, call 211, a 24/7 line that offers information, referrals and a crisis hotline. Help finder is available at Help Network of Northeast Ohio's website, helpnetworkneo.org. For help from a crisis text line, text 4hope to 741741.
June 26th, 2017 at 12:05 AM
Doctors prescribing opiates less, but Trumbull and Mahoning still above state average
June 25th, 2017 at 12:05 AM
Valley residents recovering from drug addiction reflect on role of painkillers
June 11th, 2017 at 12:10 AM
Whether the story I've been hearing from cops on the beat is true or not, I don't know. But like all good stories, it probably has a kernel of truth, and in this spring and now summer of heroin, it has become popular. It goes like this: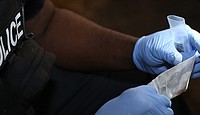 June 11th, 2017 at 12:01 AM
A police officer at a house on the 200 block of East Judson Avenue on Youngstown's South Side field tests a suspected bag of fentanyl. The bag tested positive. Much of the illicit drugs entering Youngstown come from New York, police say.
June 10th, 2017 at 12:05 AM
Connie Carpenter wanted a judge to know Friday, just before he sentenced the man convicted of killing her daughter to life in prison without parole, that her daughter's life was more than what was portrayed at trial.
June 10th, 2017 at 12:00 AM
Associated Press NORRISTOWN, Pa. Prosecutors wrapped up their case against Bill Cosby on
June 3rd, 2017 at 12:02 AM
Man was having a heroin overdose
May 27th, 2017 at 12:05 AM
Both revived with Narcan
May 25th, 2017 at 12:05 AM
Governor's Cabinet Opiate Action Team highlights successes, challenges
May 23rd, 2017 at 12:00 AM
Boardman police arrest two people in connection with drug overdoses
May 18th, 2017 at 12:10 AM
Escalating opioid crisis poses danger for first responders
Photo Galleries
June 11th, 2017 at 12:01 AM
Videos
By William D. Lewis | July 15th, 2017 at 11:09 PM
Dawn Wrask, a paramedic and clinical coordinator for AMR Ambulance in Youngstown talks about the drug Narcan used to revive overdose victims.
By Nikos Frazier | June 11th, 2017 at 12:01 AM
| May 24th, 2017 at 05:20 PM
Members of Gov. John Kasich's cabinet and the Ohio State Highway Patrol discussed the opioid epidemic and new rules for acute pain prescriptions.
| May 19th, 2017 at 02:34 PM
Robin Lees and Jack Nichols discuss the precautions used when responding to drug overdoses.
| May 19th, 2017 at 02:32 PM
Robin Lees and Jack Nichols discuss the opioid epidemic and crimes associated with drugs.
By Robert K. Yosay | May 18th, 2017 at 03:35 PM
Now that a ground blessing has taken place, Rescue Mission of the Mahoning Valley officials are looking forward to a ground breaking. Rescue Mission staff and board members, along with city officials and supporters, gathered Thursday at the site of a planned facility to replace the current headquarters on Martin Luther King Jr. Boulevard. The 17.5-acre site was blessed by a prayer, and officials unveiled the design of the 50,000-square-foot building that will be constructed at the corner of East Delason Avenue and Erie Street on the city's South Side.