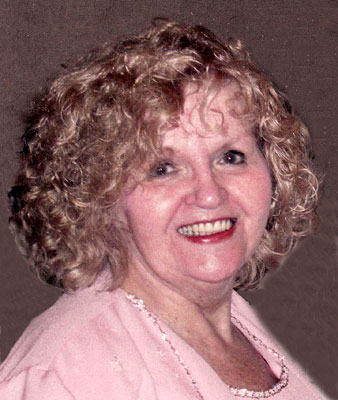 YOUNGSTOWN – There will be funeral services held on Wednesday, Sept. 14, 2016, at noon at the Rossi Brothers & Lellio Funeral Home, 4442 South Ave. in Boardman, to celebrate the life of Florence A. Carney, 79, who passed away on Saturday, Sept. 10, 2016, following a brief illness.
Florence was born Aug. 29, 1937, in Youngstown, the daughter of Michael G. and Florence (Grimm) Carney.
She worked as a cashier at Sparkle Market for seven years. Her career in service began with in-home child care and private in-home healthcare. She then owned and operated her own home healthcare business, He Careth For You Caregivers.
She was a member of the New Beginning Church and co-founder of the "Shield of Faith" prayer group.
Florence will always be remembered lovingly by her two daughters, Linda A. (Jack) Uhl of Canfield and Lynn M. (Gary) Bretz of New Middletown; five grandchildren, Jordan, Alyssa and Meagan Uhl and Katie and Kevin Bretz; her brother, Gerard "Jerry" (Judy) Carney; a sister-in-law, Caroline Carney; two stepchildren, Jimmy and Kelli Jo McCarthy; and many loving nieces and nephews.
Besides her parents, Florence was preceded in death by five sisters, Mary Spiezio, Brigetta Carney, Joann Carney, Cassie DeSantis, and Betty D'Alesandro; and six brothers, former Congressman Charles J. Carney, Patrick, Robert, Edward, John B., and Michael Carney.
Friends may call on Tuesday, Sept. 13, from 4 to 7 p.m. and on Wednesday, Sept. 14, from 11 a.m. until time of the service at the funeral home.
The family would like to extend a heartfelt thank you to all of Florence's caregivers, especially Kelly McGuire and her beloved niece, Denise DeSantis.
In lieu of flowers, the family respectfully requests that contributions be made in Florence's name to the New Beginning Church Food Pantry, 3000 Market St., Youngstown, OH 44507.
Having endured and overcome all the personal challenges in her life, Florence's perseverance was an inspiration to her family and friends. She can now rest in peaceful harmony with her Lord.
Family and friends may visit the Book of Memories at www.rossifunerals.com to view this tribute and send condolences to Florence's family.