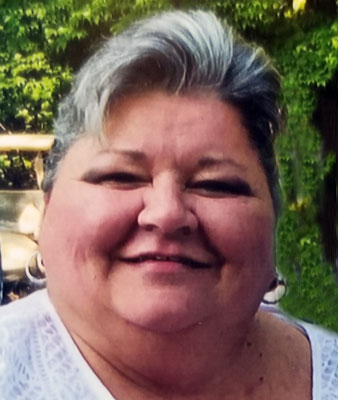 SUSAN K. (BEST) SELTZER
BESSEMER, PA. - Susan K. (Best) Seltzer 54, passed away at home on May 22, 2019.
Sue was born in New Castle, Pa., on Sept. 11, 1964, daughter to the late Gerald and Kay Rowe Best.
Sue was a class of 1983, Mohawk High School graduate and a licensed Cosmetologist, having attended the New Castle Beauty Academy. She had worked for Famous Hair for 20+ years. She married Samuel Seltzer on June 3, 2017.
Sue was a member of the Croatian Club, Johnson Club, enjoyed golfing, had a beautiful singing voice and was a wonderful story teller. She was the love of her husband Sam's life.
Sue is survived by Sam at home; her sister, Karen Campbell (Doug Martini) of Bessemer; father-in-law Jack Seltzer of North Beaver Twp.; aunts Wendy Carr of Mt. Jackson, and Karen Churn of Kingsland, Ga.; and uncle, Ed Rowe of Titusville; niece Jessica Campbell of Hillsville; and great-nephews, Chase Brown and Michael Habib.
Sue was preceded in death by her parents, and nephew, Ben Campbell.
Per Susan's request, a memorial gathering will occur this Saturday, May, 25, 2019, from noon until 3 p.m. at the Terry Cunningham Funeral Home in Bessemer. Sue expressed that attire not be formal in any manner, but rather Pittsburgh sports be represented. A memorial service will begin at 3 p.m. with The Rev Nathan Leslie officiating.
Guestbook Entries
My deepest condolences
"Now is Susan's time to rest...may Jehovah God the God of all comfort...comfort her family and friends in this time of need...2 Corinthians 1:3,4"
» KMB on June 1, 2019
Sign the Guestbook
---