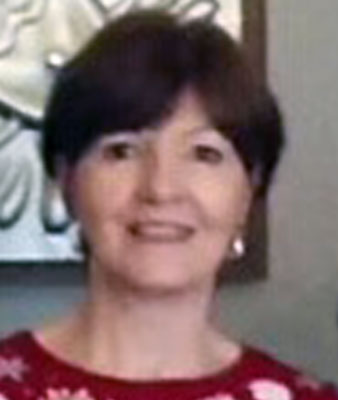 LUCINDA 'CINDY' CHARLOTTE
POLAND - Lucinda "Cindy" Charlotte, 65, passed away May 12, 2019, at the Village of St. Edward in Fairlawn, after a four month battle with pancreatic cancer.
Cindy was born Aug. 18, 1953, the daughter of Norman and Audrey Martin Johnston. Cindy's family moved from Indiana, Pa., to Poland, Ohio in 1956.
She was a 1971 graduate of Poland Seminary High School. Cindy worked as an office manager prior to retiring in 2009.
Cindy's greatest joy was spending time with her family and grandchildren. She loved to laugh, spend time with friends, shop and ride her bike.
Cindy will be forever missed and remembered by her son, Bryan of Strongsville; her daughter, Melanie Demory (Wes) of West Friendship, Md.; her granddaughters, Alivia and Elise Demory; her sisters, Cathy Duck (Larry) of Poland, and Julie Stone of Willowbrook, Ill.; and her nieces and nephew.
In addition to her parents, Cindy was preceded in death by her brother, John Johnston; her sister, Debbie Denmeade; and her niece, Stacey Denmeade.
Honoring Cindy's wishes, there will be no calling hours or funeral service.
The family asks that contributions be made to the American Cancer Society at cancer.org or to P.O. Box 22478, Oklahoma City, OK 73123.
Guestbook Entries
Cindy Johnston
"My heartfelt condolences to a very dear childhood friend. Our walks to and from school for 18 yrs wouldn't have been the same without you. May you be at peace. Your memory lives on"
» Billie on May 17, 2019
My Friend
"So sorry for the loss of your beloved mom and sister. Cindy was a beautiful, fun-filled woman who I had the privilege to call my friend. I shall cherish the time we had together and remember her many quirks and laughter, her talks of her grandchildren and family and all her adventures. How she loved to shop with all her coupons and deals and how she was always there to lend a hand to help in any way she could. I, for one, shall miss her with all my heart and pray that she will watch over me from Heaven. Finally no more pain Cindy, rest in peach my friend. Love and lots of memories, Carol."
» Carol McCartin on May 15, 2019
Sign the Guestbook
---