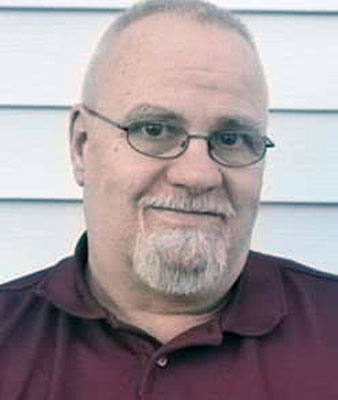 RONALD R. WARRINGTON
YOUNGSTOWN – There will be services at 11 a.m. on Saturday, March 16, 2019, at the Stewart-Kyle Funeral Home for Ronald R. Warrington, 68, who passed away on Tuesday, March 12, 2019, at Oasis Nursing Home in Youngstown.
Ronald was born Sept. 2, 1950, in Erie, Pa., a son of Raymond and Audrey Darr Warrington.
He was an entrepreneur in several businesses, and was a Jehovah Witness.
Ronald was a great dad and grandpa, enjoyed music especially the blues, and building projects.
He will be forever missed and remembered by his family; his wife, the former Bonnie L. Panning, whom he married Dec. 31, 1980; his children, Brian (Jen) Warrington of Smithton, Pa., Anita (Anthony) Cupo of Sarasota, Fla., Andrew (Alicia) Warrington of Lisbon, and Tina Cunningham of Lake Milton; and 14 grandchildren.
He also leaves his sibling, Donald (Roberta) Pennington of Ravenna, Linda Smith of Mercer, Pa., and Dean Pennington of Ravenna.
Besides his parents, he was preceded in death by his son, John Warrington; and his daughter, Cassie Magee.
There will be calling hours prior to the service on Saturday, March 16, 2019, from 10 to 11 a.m. at the Stewart-Kyle Funeral Home in Hubbard.
Family and friends are invited to visit the funeral home's website at www.stewart-kyle.com to share memories and condolences.
Guestbook Entries
« Be the first to sign RONALD R. WARRINGTON guestbook.
---