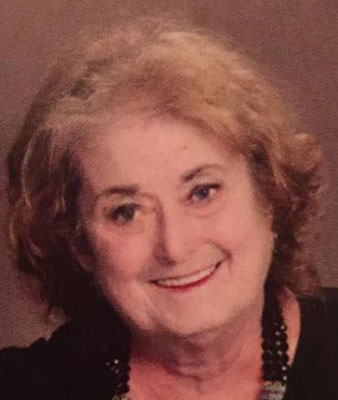 JOAN IRENE 'JONI' CACKOWSKI DUDEK
ST. AUGUSTINE, FLA. – Joan Irene "Joni" Cackowski Dudek was called home to our Lord on Wednesday, Feb. 6, 2019. A Mass will be held March 16, 2019, at 10 a.m. at the Holy Family Catholic Church in Poland.
Born Nov. 12, 1946, to Ted and Beatrice Cackowski, in Neptune, N.J., she grew up in Struthers.
She was a graduate of St. Elizabeth Hospital School of Nursing in 1967. She met her loving husband, Frank John Dudek Jr., at Youngstown University Newman Club and they were married in 1967 at St. Nicholas Church in Struthers.
She continued her career as an operating room nurse at St. Elizabeth Hospital and had two adorable children who were perfect in every way. She was a beloved resident of Poland, where she could be found volunteering in the schools and the Holy Family Church. She was a shining example of Christ's love and a true Servant of God her entire life. She continued her love of church and volunteering at the hospital upon her retirement in Florida, close to the beaches she loved.
She was preceded in death by her parents, Ted and Beatrice (Coyne) Cackowski; her amazing son, David Dudek; her husband of 45 years, Frank; and her niece, Kelly Bartlo Sargent.
She leaves her beloved dog, Ruby; her daughter, Laura Dudek Martin and her husband, David Martin, of St. Augustine; her perfect granddaughters, Katy, Emily and Julie, who are the light of her life; her brother, Ted Cackowski; niece Stefanie; nephew Robert; and many cousins and many close friends.
Guestbook Entries
« Be the first to sign JOAN IRENE 'JONI' CACKOWSKI DUDEK guestbook.
---