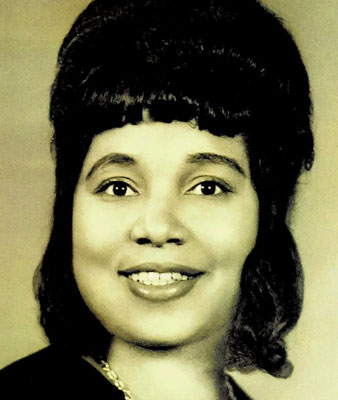 FANNIE L. SEALS
YOUNGSTOWN - A home-going celebration in honor of Mrs. Fannie L. Seals will be held Monday at 11 a.m. at the Tabernacle Baptist Church.
Mrs. Fannie L. Seals, 86, departed this life Friday March 1, 2019, at Danridge's Burgundi Manor.
Mrs. Seals was born Oct. 21, 1932, in Luverne, Ala., a daughter of John and LueCresie (Compton) Curtis.
She attended Crenshaw County Training School in Luverne. She was a Cub Scout Den Mother and devoted homemaker. She enjoyed cooking, gardening and reading.
Fannie was a member of the Tabernacle Baptist Church.
She leaves to cherish her memory her husband, John Seals; her children, Linda L. Stough, Frank (Carol) Curtis; three grandchildren, Terri L. Stough, Frank D. Curtis, Jr., CeAnna L. Curtis; her great-granddaughter, Anastasia J. Curtis; and a host of nieces, nephews, cousins and life-long friends.
She preceded in death by her parents; her brothers, Rusha, Ramer, John William and John Jr.; and three sisters, Evader, Eddie Mae and Alvenia.
The family will receive friends Monday from 10 to 11 a.m. at the church.
Ministry of care and transition care entrusted to J.E Washington Funeral Services Inc.
Guestbook Entries
Prayers
"I will always remember the wonderful times we had together. Sending love and prayers of comfort for the family."
» Gwendolyn Thomas on March 10, 2019
Paradise
"You are now in the Glory of God. Rest in Paradise Mrs. Fannie, we will sadly miss you."
» Angela Menton on March 7, 2019
Sign the Guestbook
---