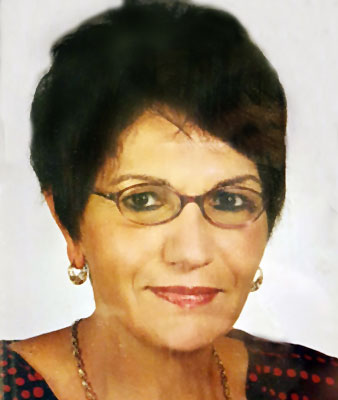 KATHLEEN F.' (HARDESTER) MARTIN
BESSEMER, PA. – Kathleen F.  (Hardester) Martin, 69, passed away on June 10, 2019, at the Assumption Village care center.
Kathy was born in New Castle, Pa., on Oct. 13, 1949, daughter of the late Raymond and Marie Roman Hardester.
She graduated from Union High and went on to become a Registered Nurse for 40 years at St. Elizabeth's Hospital in Youngstown.
Kathy married William Thayer Martin on Feb. 14, 1989, and he survives.
Kathy was a member of the Christ the King Parish and attended both St. Lawrence and St. Anthony churches.
Where to even begin…Kathy was an earthly angel to many. She was a mother, grandmother, wife, sister, aunt and friend. She did more for others than herself and appreciated everyone in her presence. She was loved by many. Her love was honest and unconditional. Her family and friends were her world, and she cherished family functions and celebrations with them the most.
A traditionalist at heart, Kathy spent her career as a registered nurse for St. Elizabeth Hospital. She had a caretaker's heart and wanted nothing more than to see you smile. Kathy enjoyed doing almost everything as long as it involved her friends and family. She will be sadly missed and most certainly cherished.
 She is survived by husband Bill Martin at home; daughter Amy (TJ) Bylenok of Bessemer; brother Charles (Patricia) Hardester of Nags Head, N.C.; and grandsons Jayvon and Jaidon Laster, also of Bessemer
Kathy was preceded in death by her parents
Calling hours are scheduled for today, June 13, from 4 to 8 p.m. at the Terry A. Cunningham Funeral Home, 203 Oak St. in Bessemer.
A Mass of Christian Burial will be Friday, June 14, 2019, at 10 a.m. at Christ the King St. Anthony Church.
Kathy will be laid to rest in the St Anthony Cemetery.
Guestbook Entries
« Be the first to sign KATHLEEN F.' (HARDESTER) MARTIN guestbook.
---