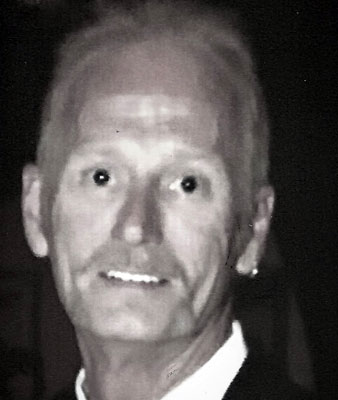 FRANCIS 'MIKE' SCHAEFFER
YOUNGSTOWN – Francis "Mike" Schaeffer, 64, passed away Tuesday, June 4, at Beeghly Oaks Center for Rehabilitation in Boardman.
He was born in Youngstown on March 11, 1955, a son of the late William and Betty Lou (Cliney) Schaeffer, and was also preceded in death by brother William Schaeffer Jr.
Mike was a member of the Sacred Heart Catholic Church of Youngstown.
He is survived by two daughters, Jennifer (Frank) Bedenik of Struthers and Jessica Juillerat of Youngstown; son Michael Schaeffer of Lake Milton; two sisters, Kathy Burke and Karen Varone, both of Youngstown; and three grandchildren, Ava Juillerat, Giovanni Bedenik and Francesca Bedenik.
A private service will be held Friday, June 14, at Calvary Cemetery.
Visit www.waltner-simchak.com to add your condolences on our website.
Guestbook Entries
Mike Shaffer
"Rest in peace with the Lord Mike. You will be dearly missed, prayers for the family. "
» Anthony Arnoto on June 13, 2019
With Sympathy
"Mike & his Brother, Bill, were my friends since High School. I'm going to miss you, Mike. RIP"
» Larry "Moon" Mullins on June 13, 2019
Old Friend
"To The Schaeffer Family, So Sorry to hear about Mike We had a lot of Fun over the years may He R.I.P...."
» Alesio"Leggs" Guerrieri on June 13, 2019
Our deepest sympathy and love
"Jennifer, Jessica, Michael and family, We are so sorry for the loss of your dad & grandpa, be sure we are with you all in our thoughts and prayers. See you soon, sending hugs and kisses to all the family. Aunt June & Uncle "Boy" "
» Uncle T and Aunt June on June 13, 2019
My deepest sympathy
"RIP Mike...great memories when the kids were just babies... God bless you all with peace and blessings for understanding... Xoxo "
» Lisamarie on June 13, 2019
Sign the Guestbook
---