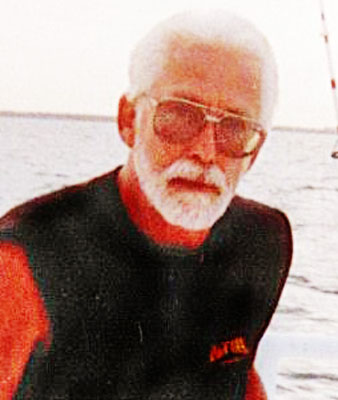 LESLIE JAMES TATE SR
YOUNGSTOWN - Leslie James Tate Sr. 68, passed away suddenly on Sunday, June 9, 2019.
He was born Dec. 2, 1950, in Youngstown, the son of the late Roy and Margaret (Gross) Tate.
He graduated from Woodrow Wilson High School in 1968 and became a certified journeyman electrician by the Department of Labor for the State of Ohio.
Leslie worked for Youngstown Steel & Tube for 10 years, Aey Electric and several other companies before retiring in 2010.
He was a member of the former St. Stephen of Hungary Church in Youngstown. Leslie was a member of the Mahoning Sportsman Club of Hillsville and enjoyed hunting, fishing, camping, riding motorcycles, traveling and spending time with his family.
Leslie is survived by a son, Leslie James Tate Jr.; a daughter, Amber L. (John) White; a brother, Roy A. Tate,Jr., all from Youngstown; a sister, Evelyn Y. Flickinger of Las Vegas; two grandsons, Carter Devins and Clayton Reid; a future grandson, John White Jr.; and several nieces and nephews.
Besides his parents, Leslie was preceded in death by his brother-in-law, John Flickinger.
Funeral services will be held on Thursday, June 13, 2019, at 5 p.m. at the Davidson-Becker Funeral Home, 11 Spring St. in Struthers with Dennis McBride officiating. There will be calling hours for family and friends on Thursday from 4 to 5 p.m. at the funeral home. Interment will be at Lake Park Cemetery.
Visit www.beckerobits.com to send condolences.
Guestbook Entries
LES TATE
"I am so Sorry Sue&kids for Your Loss💔RIP"
» Roseann Carelly Latessa on June 14, 2019
Rest In Peace
"Les was a good guy. Owned his Chevelle years ago. My dad worked with les at sheet & tube. Rest In Peace. "
» Gary Testa on June 12, 2019
Find memories
"For Les's family: I am sincerely sorry for your loss. I remember Les as a happy, fun-loving guy. Peace to all who knew and loved him."
» MaryAnn DeLorenzo-Gay on June 12, 2019
Sign the Guestbook
---