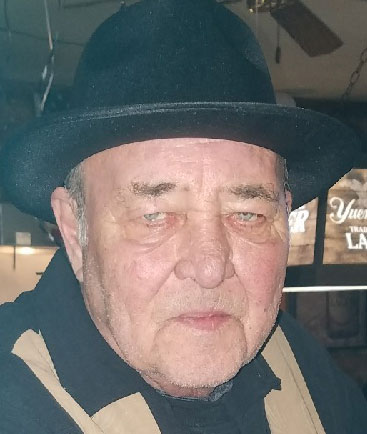 GEORGE E. GRESLEY
GIRARD – George E. Gresley, 69, passed away on Sunday, July 14, 2019, at the Hospice House in Poland.
George was born Oct. 24, 1949, in Warren, the son of Donald and Theresa Gresley Sr.
George retired in 2013 from RMI, in the press shop after 33 years. He later worked as a "Shop Dog" for his son's business, EPS, which gave him great satisfaction. He enjoyed golf, boating, and swimming with the grandkids.
He leaves to cherish his memory, his wife, Sheryl "Babe" (Barto) Gresley; his children, Rich (Jacquie) Gresley of Girard, Sunshine (Todd) Butler of Lake Milton; brothers Donnie (Diane) Gresley Jr. of Cortland, John (Fran) Gresley of Australia and Lonnie Gresley of Florida; and his grandchildren, Vanessa and Rylee Gresley, and Robbie and Tanner Butler.
Besides his parents, he was preceded in death by his sister, Darlene Virtue; and nephew Christopher Virtue.
Visitation will be held on Wednesday from 5 to 7 p.m. at the Blackstone Funeral Home in Girard.
The family suggests that any memorial contributions be to Hospice of the Valley or Operation North Pole.
Visit www.blackstonefuneralhome.com to view this obituary and to send any expressions of sympathy to the family. 
Guestbook Entries
Condolences
"We are so very sorry for your loss. You are in our thoughts. "
» The Sheehan Family on July 21, 2019
With Deepest Sympathy
"So sorry to hear this sad news, Our mom's were friends for years, I just saw you May 2nd at my mom's funeral. I didn't realize you were sick, Prayers to your family and may you Rest In Peace Jackie Gentile and Family"
» Jackie Gentile on July 16, 2019
Sorry for you Loss
"Our thoughts and prayer are with you all! Love Bear and Carol"
» Carol Lawrence on July 16, 2019
George
"So sorry to find out about your Dad. I actually liked him quite a bit. My best wishes to you my friend."
» Gary Day on July 16, 2019
RIP my Brother
"you will be miss by many ."
» John Gresley on July 16, 2019
Sign the Guestbook
---