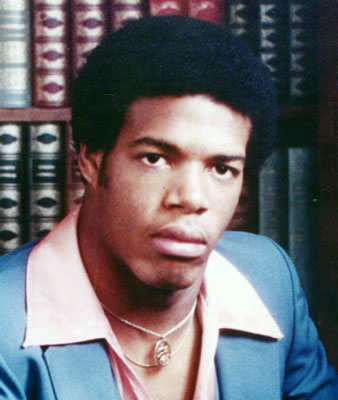 DENNIS E. ROLLER II
PENSACOLA, FLA. – Memorial services will be at noon on Saturday, July 13, 2019, at the Price Memorial A.M.E. Zion Church for Mr. Dennis E. Roller II, 54, who departed this life Wednesday, July 3, 2019.
Mr. Roller, affectionately known as "Thunder," was born Dec. 19, 1964, in Youngstown, a son of Dennis E. Sr. and Mary Frances Harris Roller.
He was a 1983 graduate of Campbell Memorial High School where he excelled in football and basketball. He also attended Virginia Military Institute and Penn State. He loved to cook-out and enjoyed spending time with family, friends and listening to music. He was employed as a home health care provider.
He leaves to cherish his memory, his father, Dennis (Marie S.) Roller of Youngstown; three sisters, Tracy (Tom) Williams-White of Columbus, Dineen (Michael) Kempe of McDonald, and Denice (Barbara) Bennett of Mineral Ridge; two brothers, Richard (Mary Ann) Mazza and Dean (Joyce) Mazza, both of Girard; an uncle, Clarence Williams (known as "Pops"); his godchildren, Athena and Jacobie; close friends, Bert Walker and Joanna Shugar (known as JoJo), all of Pensacola; and many nieces, nephews, other family and friends.
He was preceded in death by his mother and grandmother, Katie Harris.
Friends may visit with the family from 11 a.m. to noon at the church.
Arrangements entrusted to the L.E. Black, Phillips & Holden Funeral Home in Youngstown.
Guestbook Entries
My friend
"My Condolences to the family,May you R.I.P Love Always friends forever."
» Lisa Johnson Hughes on July 14, 2019
Dear Dennis and Marie
"You and all of your family are in my thoughts and prayers as you grieve dear Dennis Jr. So much love and prayers coming your way. Resting in peace your dear son💞"
» Judy Hicks on July 13, 2019
Campbell projects.
"Sorry for your lost. Dennis just like yesterday you coming down my mother's house too pickup Michael and Wilbert. For football or hangout. I can still here your laughter and how you tower over them too. How sad you felt when Micheal left. Funny how I see you 2 up on Heaven playing football and bugging both of are parent's. Sitting here thinking of the song: So hard to say good bye to yesterday. R.I.H. Little Brother. 🙏🙏🙏❤❤."
» Rebecca Strozier on July 12, 2019
My Buddy
"We go back to the 5th grade are moms we both lost and now I lost you so many great memories I cry as I write cause I just spoke of you am in New York City now but never forgot you !! Love you always Joe Brazzi see you on the other side🤣"
» Joseph Brazzi on July 13, 2019
Condolences
"I'm sorry for the loss of Dennis. I remember him from growing up in Campbell. Sending my sympathies and prayers."
» Yvette Walden on July 13, 2019
I will remember you
"Dennis was my neighboor for at least 5 years. I remember him for so many wonderful reasons as a child. Big, but gentle. A piece of my childhood is gone. May the ancestors welcome you Mr. Roland"
» Tiauna Land on July 12, 2019
Condolences to the family
"I knew Dennis since 4th grade at Gordon School. So very sorry about his untimely passing. May he rest in peace. "
» Patti Semer Mitcham on July 12, 2019
RIP "Thunder"
"Although I had not seen him in many years, I have known Dennis since he was 13 years old. He was as tough as they come on the football field, and as gentle as they come off it. RIP my friend. "
» Dean A Rosan on July 12, 2019
I am friend of Valerie Roller.
"I am sorry for your loss. I will pray for you and your family."
» Ken Page on July 12, 2019
MEMORY ETERNAL
"Dennis was always a gentle giant. My condolences to the family. May he rest in peace."
» Beth on July 12, 2019
My condolences
"I knew Dennis from my YSU days. Great guy with a heart for his friends. My sympathies to his family. "
» Rokey Suleman on July 12, 2019
Dennis and Marie
"I am so sorry for your loss. May God comfort you and give you peace."
» Lea Papiernik on July 12, 2019
Kimberly Goodwin
"Dennis Sr and Marie May the Lord give you strength and walk with you through the coming days.Your Loss is true heartbreak. You will be in the hearts and in the prayers of all of us here at Superior Auto Body."
» Kimberly Goodwin on July 12, 2019
To the family
"My most sincere condolences on your tragic loss"
» Bob Lamb on July 12, 2019
Friend
"I am terribly sadden by this news.my condolences to the entire family. May God bless each and everyone. And cover you all with his Holy Blood. I send prayers of Healing.🙏🙏."
» Sandra Farrier on July 12, 2019
Sign the Guestbook
---