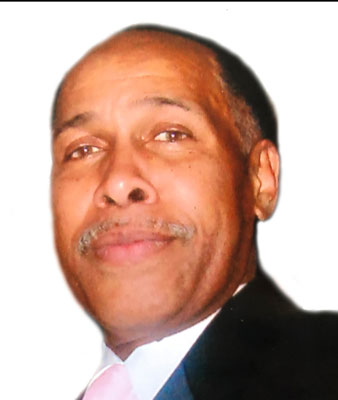 CURTIS LOUIS CARSON SR
YOUNGSTOWN - Mr. Curtis L. Carson Sr., 68, transcended from his earthly home to his heavenly mansion on July 4, 2019.
Mr. Carson was born May 23, 1951, in Montgomery, Ala., a son of Anderson and Ossie Ola Harris Carson.
He had been a Postal Worker for the US Postal Service for over 10 years.
He was an East High School graduate and had attended Youngstown State University for two years.
He was of the Baptist faith.
He enjoyed being with his family and going to the race track.
He leaves to cherish his memories his children, Doreene Carson of Youngstown, Monica (Andre Sr.) Smith of Toledo and Curtis Jr. (Christa) Carson of Cincinnati; three brothers, Charlie Harris and Dover Ramsey of Ala. and Bobby Brown of Calif.; a sister, Ozi Lee Harold of Ala.; four grandchildren, Vanessa Harris, Christopher Carson, Andre Smith Jr., and Cameron Carson; ex wife and lifelong friend, Martha A. Carson; and a host of other relatives and friends.
He was preceded in death by his parents, two brothers, Edward Brown and Emmett Sadler Sr.; two nephews, Emmett Sadler Jr. and Daryl Sadler.
Per the request of Mr. Carson there will be no calling hours or services.
Arrangements were entrusted to the L.E. Black, Phillips & Holden Funeral Home.
Guestbook Entries
Rih Curt
"I enjoyed playing pool with you an listening to your jokes. Praying for you and the family Doreen"
» Sandra Fant on July 15, 2019
My Good Friend
"To the Family; Sorry for the lost of one of my best friends Curtis Carson. I will cherish the good times I had growing up on Forest Avenue. RIP Curtis, Lonnie, Freddie and Millard. Tommy"
» Thomas L. McCreary Sr. on July 14, 2019
ROLE MODEL
"CURTIS WAS AN EARLY ROLE MODEL FOR ME GROWING UP IN YOUNGSTOWN OHIO HE WAS A KIND MAN WHOM I ADMIRED NOT ONLY HIS SERVICE IN THE U.S NAVY BUT TO HIS LOVE OF HIS EAST HIGH GOLDEN BEARS I FALLOWED IN HIS FOOTSTEPS JOINING THE U.S ARMY AND U.S NAVY I WILL NEVER FORGET THE LONG CONVERSATIONS ME AND CURTIS SHARED CURTIS WAS MY ROLE MODEL WHEN I NEEDED ONE REST IN HEAVEN MY FRIEND I WILL NEVER FORGET YOU CURTIS . DEACON JOSEPH NAPIER SR EMBC CHURCH YOUNGSTOWN OHIO ."
» DEACON JOSEPH NAPIER SR on July 14, 2019
Deborah Broadhurst
"My sincerest deepest condolences to the families...thank you Curtis for all the chats & laff en route to the station ! I'll miss you !"
» Ms. Debby (bus driver) on July 13, 2019
My deepest sympathies and condolences
"My deepest sympathies and condolences goes out to you and your family my prayers are with you"
» James Rogers on July 12, 2019
Gonna miss ya
"My condolences to your family. Gonna miss you dearly my friend. 💓💓"
» Winnie on July 12, 2019
PRAYERS 2 U N UR FAMILY
"GOD BLESS UR FAMILY AND MY GOD B WITH YALL AT THIS TIME"
» STEDONIA GORDON on July 13, 2019
RIP Curtis
"Sending love to my cousins Doreen Monica and Curt and everyone who love him❤"
» Angela Davis on July 12, 2019
Sign the Guestbook
---