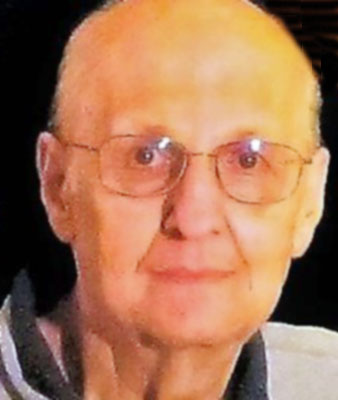 PAUL K. MOORE
BOARDMAN - Paul K. Moore, 79, passed away from heart disease Monday evening, July 8, 2019, at Shepherd of the Valley in Boardman while receiving compassionate care from S.O.V. and Hospice.
Paul was born March 2, 1940, in Youngstown, the son of the Paul and Mary (Schlegel) Moore.
He graduated from Woodrow Wilson in 1958, and was a lifelong area resident. Paul proudly served his country as Second Class Petty Officer in the U.S. Navy Reserves from 1958 to 1961.
He worked the second shift at General Motors, Lordstown Plant for over 30 years, retiring in 2001. He previously worked at Youngstown Sheet & Tube Research.
Paul was a member of the former Pleasant Grove Presbyterian Church in Youngstown.
A humble family man, Paul enjoyed NASCAR Racing, Cleveland Sports Clubs and was an avid car and truck enthusiast.
Paul is survived by his wife of 52 years, the former Helen I. Evans, whom he married on Oct. 15, 1966; a son, Michael Evans of Boardman; two sisters-in-law, Carol DeMond of Chapin, S.C. and Laura (John) Baylon of Cleveland; a brother-in-law, James (Cheryl) Martin of Indianapolis; and numerous nieces and nephews.
There will be funeral services on Friday, July 12, 2019, at noon at the Davis-Becker Funeral Home, 8536 Market St. in Boardman, with the Rev. Gary Rozier officiating. Family and friends may call on Friday from 10 to 11:45 a.m. at the funeral home. Interment will follow in Lake Park Cemetery in Youngstown.
In lieu of flowers, the family requests that material tributes take the form of contribution to Hospice of the Valley, 5190 Market St., Boardman, OH 44512, in memory of Paul.
Paul was a devoted husband, dad and a friend to everyone. He will be deeply missed.
Visit www.beckerobits.com to send condolences.
Guestbook Entries
Condolences
"So sorry to hear of your loss. My deepest condolences to your family. May he rest in peace."
» Barbara A Ferko on July 14, 2019
Sign the Guestbook
---