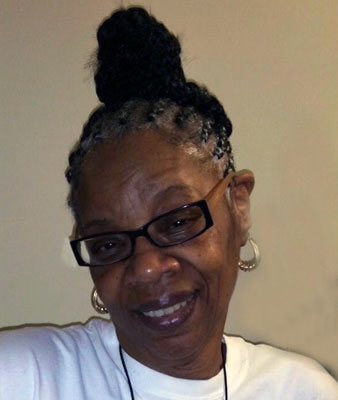 MARION 'BOOTSIE' HARRIS
YOUNGSTOWN – Funeral services will be held at 1 p.m. on Friday, July 12, 2019, at the F.D. Mason Memorial Funeral Home Inc., for Mrs. Marion "Bootsie" Harris, 73, who departed this life on Sunday, July 7, 2019, at her residence.
Mrs. Harris was born March 1, 1946, in Campbell, a daughter of Marion James and Cora Lee Dumas Thomas.
She was a welder for General Motors, and a chef for Isaly's Dairy. She was a member of the Tabernacle Baptist Church, and its Nurses' Guild,  a mentor for the youth choir, and she volunteered at Salvation Army.
Her husband Fredrick C. Harris, whom she married June 12, 1963, passed away Sept. 16, 1988.
She leaves her daughters, Acqinetta Jackson, Tawanna, and Lyteka Harris; siblings Mary (John) Willingham, and Willie (Ruby) Thomas; 6 grandchildren including Leonna Tate, whom she reared; and a host  of other relatives and friends.
 She was preceded in death by her parents; siblings; James Thomas, Cora Lee Thomas Jr., and Janie Thomas; her grandchildren, Shawntae and Jason Covington; and a great-grandchild, Javonte Covington.
Friends may call on Thursday, July 11, 2019, from 3 to 6 p.m. and on July 12, 2019, at noon at the funeral home.
Guestbook Entries
Condolences
"🙏🏽Love & condolences to the family and friends of Mrs Harris. Rest In Peace Queen 👑 "
» Patryce Johnson on July 13, 2019
Karyl Kitchen
"May Gods Peace Strength and comfort surround the family at this time. You are all in my thoughts and prayers. I love you and God Bless You."
» Karyl Kitchen on July 11, 2019
Love
"Praying for healing and strength I LOVE YOU guy's😢😢😢😢😢"
» Joi Howell on July 11, 2019
Family
"Sorry for loss love y'all"
» Lafreda moorer on July 11, 2019
Sign the Guestbook
---