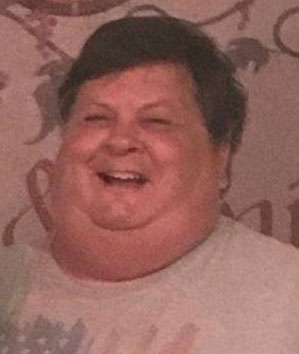 CHARLES W. BEAL
STRUTHERS - Charles W. Beal, 58, died unexpectantly Saturday afternoon, July 6, 2019, at St. Elizabeth Boardman Hospital.
Chuck was born Oct. 11, 1960, in Youngstown, a son of Edward and Betty (Aeppli) Beal and had been a lifelong resident of Struthers.
He was a 1979 graduate of Struthers High School and had retired from the Schwebel Baking Company after 30 years. He was currently a bus driver for Struthers City Schools.
Chuck was very active in the community of Struthers and the school system. He had been an active member of the Struthers Gridiron Club where he had served as vice-president. Chuck volunteered many hours of his time organizing fund raisers and working Gridiron events, such as the annual golf outing. He was a trainer for the Struthers Football team and had volunteered for many years. He was an avid Struthers sports fan, as well as The Ohio State Buckeyes and the Green Bay Packers. "Once a Wildcat, always a Wildcat."
Besides his wife, the former Donna Pike, whom he married in 2005, he leaves his sister, Betsey (James) White of Poland; his brother, Rick (Connie) Beal of Chagrin Falls; his stepchildren, Jarid (Priscilla) Watson of Severn, Md., Hayleigh Watson of Struthers, and Ian Watson of Struthers; two grandchildren, Jayden Watson and Molly Watson, both of Maryland; three nephews, Geoff and Josh White, and Dillon Beal; his niece, Carlie Beal; and beloved Dachshunds, Betty Jean and Elenora. He also leaves many other family members on his wife's side of the family.
Besides his parents, Chuck was preceded in death by his father-in-law and mother-in-law, Donald and Thelma Pike; and a nephew, Jason White.
Chuck was born to serve others and left an impact on everyone he met. His laugh was unforgettable and he could light up a room. He will be sadly missed by all he knew.
Funeral services will be held at 11 a.m. on Thursday, July 11, 2019, at the Davidson-Becker Funeral Home in Struthers, with Pastor Mark Brungard officiating.
Friends may call from 4 to 8 p.m. on Wednesday at the funeral home and from 10 to 10:45 a.m. prior to the services on Thursday. In honor of Chuck's memory, everyone is welcome to wear Struther's gear or red and black.
In lieu of flowers, the family requests that material contributions take the form of donations to the Struthers Gridiron Club for a memorial scholarship fund set up in his memory, or to New Lease on Life, 2773 East Midlothian Blvd., Struthers, OH 44471.
Visit www.beckerobits.com to send condolences.
Guestbook Entries
In sympathy
"Betsy and Jim, please accept my sincere condolences for the untimely loss of your brother. Though I never had the pleasure of meeting him, he had to be a fabulous person who will be missed by so many, especially you. May God comfort you and bring you peace. And may your brother rest in divine love in the arms of Jesus. Know that he will always be with you in your heart of hearts. Love and prayer, Alvera"
» Alvera Bell on July 9, 2019
R.I.P.
"Chuck was a decent coworker that made the daily grind at the bakery go by fast through his jokes, laughter and story telling. Chuck you will be surely missed by your family, friends and coworkers. Rest in peace my friend."
» Terrance Esarco on July 9, 2019
Sign the Guestbook
---