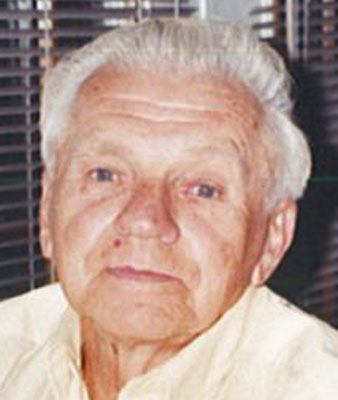 LEONARD SHEEHN SR
MT. VERNON – Leonard Sheehn, 96, passed away peacefully on Monday, Jan. 14, 2019.
He was born Oct. 1, 1922, in Scranton, Pa., the son of Charles and Helen (Krupovich) Sheehn.
Leonard courageously served his country in the U.S. Army during World War II, stationed in Sicily. He retired as a machinist from Republic Steel. Leonard was a member of St. Stanislaus Church in Youngstown. He was also a member of the V.F.W. in Greenville, Pa. and Struthers. He enjoyed hunting and fishing.
His wife, the former Dorothy Stefanik, whom he married Feb. 19, 1944, passed away April 1, 1998.
Leonard will always be remembered lovingly by his six children, Carol (Rich) Davis of Dublin, Leonard Jr. (Marilyn) of Big Pine Key, Fla., Rebecca (Robert) Spagnola of Wesley Chapel, Fla., Cynthia (Dr. Daniel) Tabaka of Wadsworth, Jeffrey of Marengo, and John (Lisa) of Marengo; seven grandchildren, Stephanie (Michael) Case, Michael Roblak, Tabitha Davis, Shauna (Elliot) Hoover, Lottie Rathburn, McKenzie Rathburn, and Marissa Scacchetti; great-granddaughter, Rowan Hoover; and a great-grandson, Jacob Belcher
Besides his parents and wife, he was preceded in death by brother, Adolph Sheehn; and sister, Alberta Sheehn.
Friends may call from 9:30 to 10:15 a.m. on Thursday, Jan. 17, at St. Stanislaus Church, 430 Williamson Ave., in Youngstown, followed by an 10:30 a.m. Mass of Christian Burial.
Arrangements have been entrusted to the professional care of the Rossi Brothers & Lellio Funeral Home, 4442 South Ave. in Boardman.
Family and friends may visit the Book of Memories at www.rossifunerals.com to view this tribute and to send condolences to Leonard's family.
Guestbook Entries
« Be the first to sign LEONARD SHEEHN SR guestbook.
---