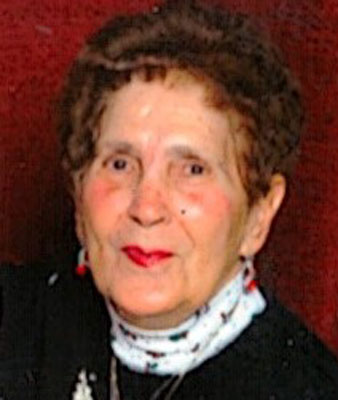 ROSEMARY POWELL
BOARDMAN – A memorial service will be offered at 5 p.m. today, Jan. 11, at the Conley & Vanden Berg Funeral Home, for Rosemary Powell, 86, who passed away on Monday, Jan. 7, 2019, surrounded by her family.
Rosemary was born on Jan. 27, 1932, in Youngstown, a daughter of the late Samual Charlotte and Alice DiPirro Charlotte.
She loved being with her family and enjoyed the time she spent at Easter Seals. Rosemary was a very caring person and loved to dance, especially with her companion of 30 years, Joe Trolio.
Rosemary is survived by her son, James T. Powell Jr.; two daughters, Charlene (Jerry) Durkin and Julie (Doug) Woods; niece Nancy Charlotte; granddaughter Dana Paulin; great-grandson Carmine DiEugenio; and her beloved dog, Isis.
Besides her parents, Rosemary was preceded in death by her brothers, Felix Charlotte, Jack Charlotte, and Arnold Charlotte; and her beloved grandson, Anthony DiEugenio.
Family and friends may call today, Jan. 11, 2019, from 3 p.m. until 5 p.m. at the Conley & Vanden Berg Funeral Home, 75 E. Midlothian Blvd. in Youngstown.
Family and friends may visit www.conleyfh.com to view this tribute and to share condolences to the Powell family.
Dignified arrangements are being handled by the directors at the Conley Vanden Berg Funeral Home.
Guestbook Entries
R.I.P. ROSEMARY
"R.I.P. ROSEMARY, I am sure uncle Joe was at the pearly gates to greet ya <3 My sympathies to her family "
» SHERRY TROLIO DIVITO on January 18, 2019
Sign the Guestbook
---