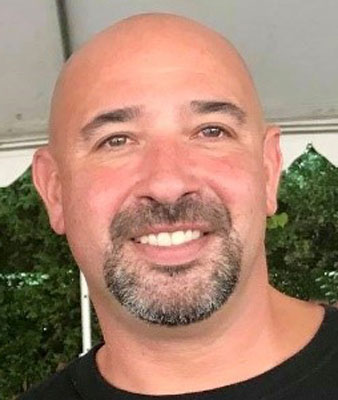 DAVID V. CICATIELLO
LAND O' LAKES, FLA. – David V. Cicatiello, was a son, brother, uncle, nephew, public servant, and friend to all he met. Dave Cicatiello, 46, died unexpectedly on Saturday, Dec. 15, 2018, at his home.
He was born on June 8, 1972, in St. Louis, to Patricia and Thomas Cicatiello. Dave grew up in Youngstown, where he graduated from Austintown Fitch High School in 1990.
He enlisted in the U.S. Marine Corps in 1990 and was honorably discharged in 1998 as Lance Corporal and Rifleman Expert.
He graduated from Youngstown State University and joined the New York City Police Department, where he began his service as a Manhattan South Task Force First Responder. During his NYPD tenure, he served on the World Trade Center Ground Zero team, and was a Staten Island Ferry patrol officer, and guard for NYPD headquarters. He retired in November of 2017 and moved to Florida. There, he enjoyed deep-sea fishing, hunting, hanging out with friends, and riding his Harley Davidson motorcycle.
Dave is survived by his parents, Thomas and Patricia of Youngstown; sister Judi (Julie and niece Maddie) of Columbus; brother Mike (Deanna and nephew Thomas D. and niece Sophia) of Rogers, Ark.; his uncles, Joe, Jeff, Julian, Anthony (Joan), Frank (Ginger); and his aunt, Nancy (John).
In his too-short 46 years, Dave lived big, loved big, and had a servant's big heart. He touched so many lives with his humor, unbridled enthusiasm for adventure, passion for food and drink (cooked with the Bracciole Bros. at the annual Brier Hill Italian Fest), and ability to make everyone he met feel special.
There was a private service held Jan. 4, 2019, at the Schiavone Funeral Home in Youngstown.
Dave will rest at Cavalry Cemetery in Youngstown.
All who loved Dave are encouraged to support the Police Organization Providing Peer Assistance (POPPA), who are "Helpers Helping the Helpers," by making a donation at www.poppanewyork.org
Visit www.schiavonefh.com to share condolences.
Guestbook Entries
RIP
"Dave: RIP my brother Joseph A Morales JAMTHEBLAZER@AOL.COM Staten Island NY 10305"
» Joseph A. Morales on January 28, 2019
With Sympathy
"My condolences to Dave's family and friends. Rest in peace, David. David Hernandez"
» David Hernandez on January 10, 2019
Sympathy
"Tom and Pat, my heart and prayers are with you and your entire family forever. Fred Romeo"
» frederick c. romeo on January 7, 2019
Our condolences
"Love and prayers to Dave's family. I am heartbroken and shocked to hear this. Dave was a great man who was loved and cherished by many. May you find the strength to get through this difficult time. Rest in peace, buddy. Anthony C. Villio and Family."
» Anthony C Villio on January 6, 2019
Sign the Guestbook
---