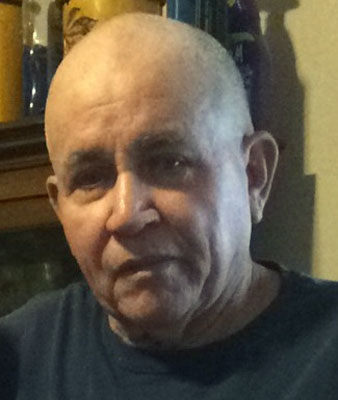 VICTOR MANUEL CUPELES
YOUNGSTOWN – Private services were held Friday, Feb. 15, 2019, at the L.E. Black, Phillips and Holden Funeral Home for Mr. Victor Manuel Cupeles, 75, who passed away on Monday, Feb. 11, 2019.
Mr. Cupeles was born July 21, 1943, in Caborojo, Puerto Rico, a son of Manuel and Monserate Colberg Cupeles.
He was a self-employed taxi driver in New York before moving to Youngstown. His passion was being with his beloved grandchildren and great-grandchildren.
He leaves to embrace his legacy and memories, his devoted wife, Anna Martinez Cupeles, whom he married in July 14, 1972; 10 children, Marilyn Cupeles, Fermin (Lisendra) Ayala, Vicky Cupeles and Mickey (Maria) Matos, all of Florida, Victor Joe (Jacqueline) Cupeles and Millie Cupeles Curry, both of New York, Jose Antonio Cupeles, Annabel (Thomas Moses) Cupeles and Manuel (Karen) Cupeles, all of Youngstown, and Feliberto (Debbie) Matos of Seattle; 27 grandchildren; seven great-grandchildren; three siblings, Carlos Cupeles of Florida, Esther Cupeles of New York and Jose Anthony Cupeles of Puerto Rico; and a host of family and friends.
He was preceded in death by his parents; and siblings, Flores Cupeles and Angel Cupeles.
Guestbook Entries
Sign the Guestbook
---