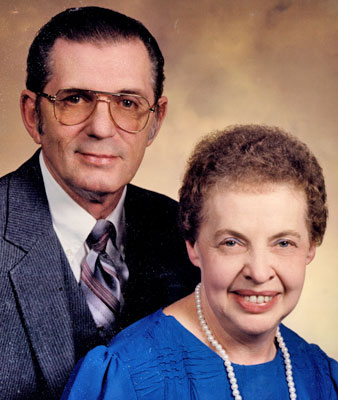 DOROTHY J. COLE
"Together Again"
LEETONIA - Dorothy J. Cole, 84, passed away on Saturday, Feb. 9, 2019, at the Caprice Health Care Center in North Lima.
She was born on May 31, 1934, in Leetonia, a daughter of the late Soloman and Alice Conkle Hileman.
Dorothy was a lifetime area resident and had worked as a claims adjuster for the Deming Pump Co. in Salem for 36 years, retiring in 1996.
She enjoyed traveling with her husband and loved clowns.
Her husband, Ray M. Cole, whom she married Nov. 24, 1967, preceded her in death Aug. 31, 2014.
Dorothy was also preceded in death by three brothers, Robert, Glenn and John Hileman.
She is survived by two nephews, Bryan Hileman of Columbiana and Brad Hileman of Haughton, La.; a niece, Cheryl (Mark) Kostyk of Canfield; four great-nieces, Christine (Christopher) Bletso of Canfield, Alicia Kostyk of Boardman, Michelle (Ben) Miller of Haughton, La., and Brittney (Kyle) Hoffman of Columbiana; four great-great-nephews, Connor Bletso, Hayden Miller, Bryan Hoffman and Kameron Hoffman, and a great-great-niece, Chloe Bletso.
The family will receive friends on Tuesday, Feb. 12, 2019, from 10 to 11 a.m. at the Woods-Rettig Funeral Home in Leetonia.
Services will be Tuesday, Feb. 12, 2019, at 11 a.m. at the funeral home with Pastor Larry Bowald officiating.
Burial will be at Oakdale Cemetery in Leetonia.
Family and friends may visit www.familycareservices.com to view this obituary and send condolences.
Guestbook Entries
Sign the Guestbook
---