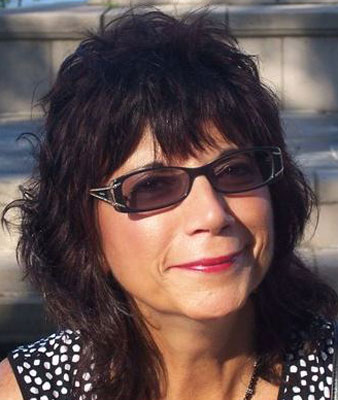 CAROLYN M. BROZIC
YOUNGSTOWN – Funeral services will be held Monday, Feb. 11, 2019, at 6 p.m. at the Wasko Funeral Home, with the Rev. Michael Swierz officiating, for Carolyn M. Brozic, 63, who passed away, Saturday, Feb. 2, 2019.
Carolyn was born June 10, 1955, in Youngstown, the daughter of Philip R. and Mary T. Prus Brozic.
She was a 1973 graduate of Campbell Memorial High School and later attended Youngstown State University.
Carolyn began working in 1973 for the Joseph Horne Company as a clerk, and in 1977, she began a career at Home Savings and Loan, where she worked her way up to be a Bank Secrecy Act Specialist.
She loved to walk, especially in Mill Creek Park, walking as much as four miles a day. Carolyn loved her "furries" that were her dogs and cats. She enjoyed boating, going on motorcycle rides, and taking scenic drives.
Carolyn will be deeply missed and always remembered by her life partner, Tom Figinsky of Austintown.
She was preceded in death by her parents.
Arrangements have been entrusted to the Wasko Funeral Home, where calling hours will be held Monday, Feb. 11, 2019, from 5 to 6 p.m. at the funeral home, prior to the 6 p.m. funeral service.
Visit www.waskofamily.com to view this obituary and send condolences.
Guestbook Entries
My Buddy Carolyn
"I can't believe this. I am so sad right now. We worked together at Home Savings. We were the best of friends. "
» Joanie m Oates on February 11, 2019
So sad...
"Will miss seeing you at the craft shows and our animal talks. You were beautiful inside and out. Heaven just recieved a most wonderful gift...you. Gone way too soon."
» Tina on February 10, 2019
Sadly Missed
"I Worked wit Carolyn (Bunny) in the 70's. She was a great, always upbeat person! I saw he occasionally since the 70's, usually at her job, or musical gigs with her partner Tom! R.I.P. Carolyn!"
» Art on February 11, 2019
:(
"Shocking To See Such A Nice Lady Gone. Rest In Peace Sweet Lady. Will Miss You Coming Into The Pet Store. "
» Stacey on February 10, 2019
"Bunny"
"I'm shocked and saddened to hear about Carolyn's passing. We all grew up in the same neighborhood in Campbell. "Bunny" as we all knew her, rest in peace!"
» Bill Petko on February 10, 2019
Sign the Guestbook
---