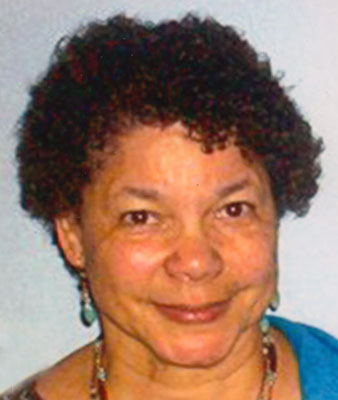 LUCY M. BANKHEAD KIDD
SAN JOSE, CALIF. – Services will be held Friday, Feb. 8, 2019, at the F.D. Mason Funeral Home Inc. in Youngstown at 11 a.m. with calling hours from 10 to 11 a.m. for Lucy M. Bankhead Kidd, 72, who departed this life on Tuesday, Jan. 22, at her home in San Jose.
Lucy married Ronald E. Kidd on April 29, 1967. The Lord blessed them with one daughter. Lucy loved being a mother, raising Christina was the delight of her life.
Lucy attended Austintown Fitch High School until her junior year, she graduated from Chaney High School in Youngstown in 1964. Lucy obtained her AA degree from San Jose City College. Lucy was a member of the True Vine Missionary Baptist Church, where she served in the Arts and Crafts, Sunday School, Children's Church, Missionary, and Food Ministry.
Lucy retired from AT&T after 32 years of service. She enjoyed scapbooking, traveling, reading, cooking, and sometimes fishing.
Lucy leaves to cherish her memory, daughter Christina; two brothers, Calvin E. Jr. and William D. Bankhead of Youngstown; and a host of nieces, nephews, and extended family and friends.
Preceding Lucy in death was her husband, Ronald E. Kidd; her father, Rev. Calvin E. Sr.; mother Beatrice A. (Brown) Bankhead; sisters Irene M. and Taluah Bankhead; and brothers Ronald L., Gerald L. and Keith Bankhead.
Guestbook Entries
I am Blessed to have called her my friend...
"Please forgive me as I just found out about my dear friend Lucy. . I'm so sad! This woman was such a giant of a person in every way! She was always so kind to me. I met Lucy almost 15 years ago thru scrapbooking. We shared so many conversations about her dear husband and Christina! She was always doing things for people and always preparing for her children's Sunday school! She was an amazing person and Lucy is definitely in heaven with her husband! One last hug for Lucy... My eyes are blurry and my heart is heavy..."
» Dyane Downs on April 22, 2019
Cel Rodack
"Rest in peace, my friend. I worked with Lucy when she worked at Ohio Bell. She was a wonderful person. My deepest condolences to her family. "
» Cel Rodack on February 4, 2019
Farewell my friend
"Lucy you will never be forgotten. Safe in his arms, well done thy good and faithful servant."
» Loretta Marshall on February 3, 2019
Sign the Guestbook
---