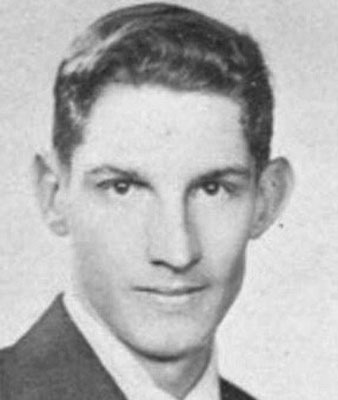 NORMAN B. ESTERLY JR
YOUNGSTOWN – Funeral services celebrating the life of Norman B. Esterly Jr., 89, will be held at 1 p.m. on Thursday, Aug. 15, at the Lane Family Funeral Homes, Canfield Chapel. Norman passed away Monday morning, Aug. 12, 2019, at Omni Manor.
He was born July 11, 1930, in Columbiana, the son of Norman B. Sr. and Bessie (Greenawalt) Esterly.
He was a graduate of Columbiana High School, Class of 1951, and served in the Antiaircraft division of the U.S. Army during the Korean War. Norman retired as a high lift driver with NRM in Columbiana. He was a member of the former Mahoning United Methodist Church.
His wife, the former Isabel June Davis, whom he married July 22, 1976, passed away Jan. 29, 2016.
Norman leaves his son, Timothy E. Esterly and his wife, Karen, of Boardman; two grandchildren, Benjamin Esterly and his wife, Cayleigh, and Emily Esterly; one great-granddaughter, Adeline Mae Esterly; and one niece, Melodee Johnson.
Besides his parents, Norman was preceded in death by one brother, Merle Esterly; and two sisters, Lois Hivley and an infant sister, Hazel Esterly.
Friends may call from noon until 1 p.m. on Thursday at the Lane Family Funeral Homes, Canfield Chapel, where services will begin at 1 p.m.
Family and friends may visit www.lanefuneralhomes.com to view this obituary and send condolences.
Guestbook Entries
CONDOLANCES
"NORM AND ISABELLE WERE OUR NEIGHBORS FOR MANY YEARS ON CRANBROOK. THEY WERE WONDERFUL NEIGHBORS AND TREATED OUR CHILDREN SO WELL AS WELL AS OUR PUPPY DOGS. I WOULD LIKE TO EXTEND OUR SYMPATHIES TO TIM AND HIS WIFE AND CHILDREN YOU WILL BE IN OUR THOUGHTS AND PRAYERS. GOD BLESS HELENE AND ED TYRRELL"
» HELENE TYRRELL on August 14, 2019
Sign the Guestbook
---