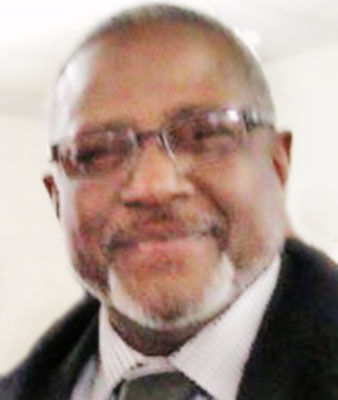 DUANE C. WEATHERSPOON
YOUNGSTOWN – There will be a funeral service at 10 a.m. on Saturday, Aug. 17, 2019, at the New Hope Baptist Church for Mr. Duane C. Weatherspoon, 62, who departed this life on Thursday, Aug. 8, 2019, at The Cleveland Clinic.
Mr. Weatherspoon was born July 30 1957, in Columbus, Miss., a son of Tommie T. and Ollie Williams Weatherspoon.
He was self-employed and loved working on cars, fishing, and going to the casinos. He was a member of Emmanuel Lodge No. 64 as a Tyler.
He leaves his wife, the former Valarie Gatling White; and a host of children, grandchildren, and other relatives and friends. 
He was preceded in death by his parents; children Dion and April; and siblings Willie, Lee, Tom, Mattie, Ruby, and April.
Friends may call from 9 to 10 a.m. on Saturday at the church.
Arrangements are being handled by the F.D. Mason Memorial Funeral Home, Inc.
Guestbook Entries
To the Weatherspoon family.
"May the comfort and strength of God be with you all at the passing of your love one Duane "Buggs" Weatherspoon. Truly a kind spirit."
» Debbie Hopson-Harris on August 18, 2019
Sister-in-law
"Rest in paradise! Love, Darlene Gatling Hills"
» Darlene Gatling Hilla on August 16, 2019
Missing you 💔
"I was sitting at my Desk thinking about you😟 I good to pick up my phone to press Google to check the Weather and there your face was😟. I just sat there looking at my phone and I said it's true, My Friend is gone😟. I will forever Love you♥️ and Like your Daughter (Monica) said NO ONE CAN TAKE THE MEMORIES WE SHARED AWAY THOSE GOOD TIMES WILL BE WITH US A LIFETIME. Love you Buggs ♥️"
» Laurie A Leggette on August 14, 2019
R.i.p. unc
"Rest in peace uncle bug"
» Clarence Barnes on August 14, 2019
Sign the Guestbook
---