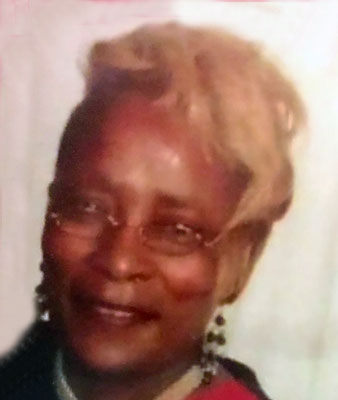 ETHEL PIERCE
YOUNGSTOWN - Funeral services will be held at noon on  Friday, Aug. 16, 2019, at the Jalex Center, 2110 Glenwood Ave. for Mrs. Ethel Pierce, 66, who departed this life on Sunday, Aug. 4, 2019, in Hospice House.
Mrs. Pierce was born Jan. 19, 1953, in Atmore, Ala., a daughter of Arthur L., and Hattie M. Young Finley.
She was a homemaker, and of the Baptist faith.
She leaves her children Rhonda, Ronald (Janae) Jr., Antwan (Alisha), Shante, and Ira Pierce; siblings, Barbara (Carl) Walker, Cynthia (Curtis) Harris, Bessie Cook, Cora, Geraldine, Lillian, and Vincent Finley; 27 grandchildren; 12 great-grandchildren; and a host of other relatives and friends.
She was preceded in death by her parents and her brothers, Michael and Arthur Finley.
Friends may call from 11 a.m. to noon on Friday at the center.
Arrangements are being handled by the F.D. Mason Memorial Funeral Home Inc.
Guestbook Entries
My Sincere Condolences
"To the family, I am so sorry to hear of the passing of your loved one. May God comfort you at this difficult time. Ethel will always hold a special place in my heart because of her kind and caring spirit."
» Ella York on August 16, 2019
My Condolences
"I still can't believe this!!! My deepest condolences to Ronald, Antwan, Rhonda, Shawn and Ira. I love You all so much. May the Good Lord continue to give you all comfort and peace knowing that " To be absent from the body is to be present with Lord" that your mother is with The Lord. Rest In Heavenly Paradise Sis! Until we unite again I Love You. "
» Melody Hall on August 12, 2019
Sign the Guestbook
---