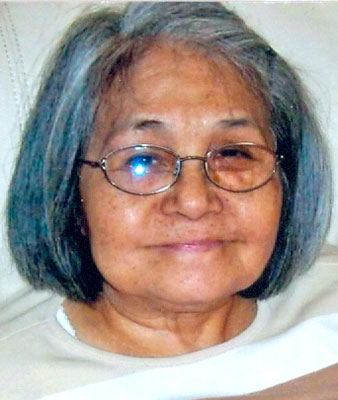 KIMIKO K. JOHNSTON
HUBBARD – Kimiko K. Johnston, 79, died Friday morning, April 12, 2019, at Assumption Village Nursing Home.
She was born Sept. 23, 1939, in Mindanao Philippines, a daughter of Torao and Tomi Takara Kinjo. Her family returned to Okinawa when Kimiko was a small child. She moved to America in 1974 when she married her husband, John, and had lived in Hubbard for the past 35 years.
Mrs. Johnston was a waitress at the Jib Jab Hot Dog Shop in Hubbard for 10 years. She loved sewing, crocheting, knitting and gardening.
She leaves her husband, John P. Johnston, whom she married Nov. 1, 1974; a daughter, Tasha Gesacion and her husband, Nick III, of Bala Cynwyd, Pa.; a sister, Miyoko Uehara and her husband, Shinichi, of Naha City, Okinawa; two grandchildren, Gabriella and Nico Gesacion; and several nieces and nephews.
Kimiko was preceded in death by her parents; a brother, Koichiro; and a sister, Kiyoko.
Family and friends may call on Friday, April 19, 2019, from 5 to 7 p.m. at the Kelley-Robb-Cummins Funeral Home.
There are no funeral services.
Memorial donations may be made to University Hospital Neurological Department, 11100 Euclid Ave., Cleveland, OH 44106; or to Hospice of the Valley, 5190 Market St., Boardman, OH 44512.
Visit www.krcummins.com to view this obituary and to send condolences to the family.
Guestbook Entries
« Be the first to sign KIMIKO K. JOHNSTON guestbook.
---