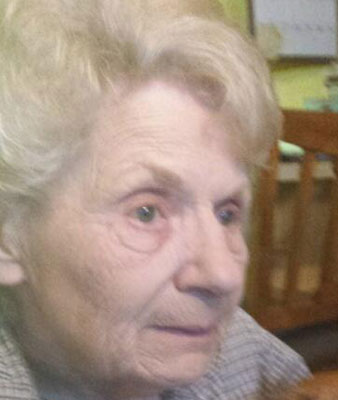 DONNA J. SANTORO
CANFIELD – A private service was held on April 10, 2019, for Donna J. Santoro, 81, who passed away on April 6, 2019.
Donna was born Nov. 11, 1937, in Williamsport, Pa., to the late Edward Haus and Ella Long Haus.
She was a homemaker and enjoyed cooking, baking and planting flowers.
Donna is survived by her sons, Ron Haus (Carol) of Canfield and Joseph Santoro Jr. of Youngstown; daughter Rondajo Richards of Canton; brother Lewis Haus of Pennsylvania; four grandchildren; and three great-grandchildren.
Besides her parents, Donna was preceded in death by her sisters, Vema Colegrove, Mary Hrehor, Myrtle Haus and Elizabeth Haus; and her husband, Joseph Santoro Sr.
Family and friends may visit www.conleyfh.com to view this tribute and share condolences to the Santoro family.
Dignified arrangements are being handled by the directors at the Conley & Vanden Berg Funeral Home in Youngstown.
Guestbook Entries
« Be the first to sign DONNA J. SANTORO guestbook.
---