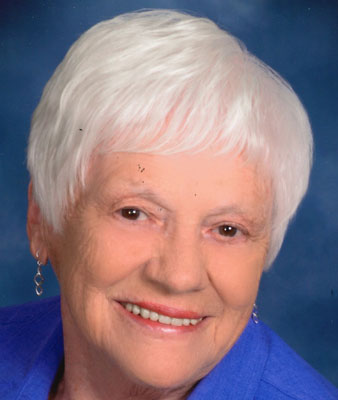 WILMA PEARL GODDARD PAYNE
AUSTINTOWN - Wilma Pearl Goddard Payne, 90, passed away peacefully with her children by her side on Sunday, April 7.
Born July 7, 1928, in Cornersburg, she was the daughter of Joseph F. Goddard and Pearl Burton Goddard.
She graduated from Austintown Fitch High School in 1946, and a member of the girls basketball team. When the Mahoning County Joint Vocational School opened in 1972, she was the Treasurer until retirement in 1993.
Wilma was an active member of the Western Reserve United Methodist Church, Eastern Star (Miriam Chapter), Mau-Mil, Red Hats, and the Austintown Garden Club.
Her love for traveling not only included the 50 states but Europe, Japan, China, Thailand, Hong Kong, Singapore, Mexico and the Caribbean. Family vacations to Destin, Fla., the Outerbanks of North Carolina, Washington DC and Disney World are special memories to the immediate family. We will miss her Sunday dinners, homemade pies, and beautiful flower beds in her backyard.
Wild Wilma enjoyed adventures such as ziplining with her grandchildren for her 80th birthday.
Married Nov. 26, 1955, to Joseph F. Payne, Wilma was a caring and proud mother of their five children, Lynda Mayer of Austintown, Laurie (Barry) Manning of Spring, Texas, Frederick Payne of Canfield, Thomas Payne of Austintown, and Amy (Dean) Dayton of Marysville; she will be missed by her grandchildren, Paul Mayer, Jessica (Garrett) McIntyre, Eric (Amanda), Julie and Austin Manning, Derick Payne, Jakob and Emily Bucklin; and her great-grandchildren, James Manning and Penelope McIntyre.
Besides her husband and parents, Wilma was preceded in death by her siblings, Ora Straley, Floyd, Opal Wormley, Okey, Lloyd, Erma Randall Struble and Dale.
Calling hours will be held on Saturday, from 10 a.m. to noon at the Western Reserve United Methodist Church. The memorial service will follow at noon with a luncheon afterwards.
In lieu of flowers, donations can be made to Rescue Mission of the Mahoning Valley.
Family and friends may visit www.lanefuneralhomes.com to view this obituary and send condolences.
Guestbook Entries
Aunt Wilma
"Wilma was a good friend to me. Over 40 years of love and friendship, hard work and laughter. She will always be in my heart. To her family, my friends, I offer my deepest sympathy to you. She will be missed."
» Laurie Hernandez on April 12, 2019
Our condolences
"Wilma was a dear friend and will be missed. Richard was a cousin to her husband, Joe. She was such a happy, loving person. We send our love and deepest sympathy to her children and grandchildren."
» Richard and Norma Small, Tulsa, OK on April 10, 2019
My dear Godmother
"Rest in peace my dearest Godmother. "
» Becky Keck on April 10, 2019
I'll miss her
"I'll miss Wilma, I work at Windsor and I loved playing The Memory Game with her, she always won!!! Again I'm sorry for your loss, she was a awesome lady!!"
» Gloria on April 10, 2019
Condolences
"I am sorry for your families loss. She sounds like a amazing person ,who enjoyed life and truly wanted to share it with her family. I was fortunate to know her Husband and her two sons."
» Jim Fornwalt on April 10, 2019
Sign the Guestbook
---