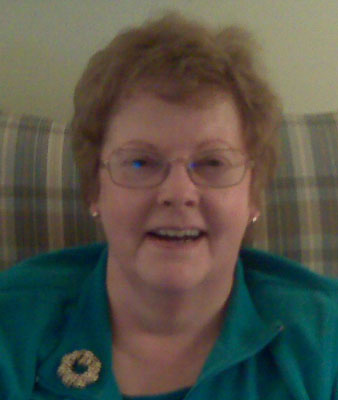 BARBARA EILEEN HUBERTY
BOARDMAN – Memorial services and a funeral Mass will be held at 10 a.m., Monday, April 8, 2019, at St. Michael Catholic Church in Canfield, for Barbara Eileen Huberty, 81, who passed away late Tuesday evening, April 2, 2019, at Hospice House in North Lima.
Barbara was born on April 1, 1938 in Canton, the eldest daughter of the late William and Eileen Whitney Huberty.
She graduated from Canton McKinley High School and earned a bachelor's and master's degree at Kent State University.
Barbara started her teaching career at Canfield High School in Sept., 1960. She taught English for 40 years at the high school, although she did teach Spanish, briefly, at the start of her career.
One of her salient strengths as a teacher was her ability to help students become more capable writers and to help them appreciate great literature. In this quest to help students, her hope was for each of them to achieve greater success in life.
During retirement, Barbara volunteered or was an active board member of several local charitable organizations including Delta Kappa Gamma, The Friends of the Boardman Library, and The Boardman Historical Society. For many years, Barbara would spend her Friday afternoons volunteer-reading for Youngstown Radio Reading. She also served as a docent at The Butler Institute of American Art.
In her spare time, she enjoyed the company of her friends, neighbors and two nephews.
She leaves her two nephews, Robert Huberty of Boardman, and Matthew Huberty of West Sacramento, Calif.
Besides her parents, Barbara was preceded in death by her brother, Robert W. Huberty; and by her sister, Eleanor J. Huberty.
Friends may gather at the church on Monday for one hour prior to the service.
Arrangements are being handled by Cremation and Funeral Services by Gary S. Silvat Inc.
The family requests that material tributes take the form of contributions to the American Diabetes Association or to the American Cancer Society, 525 N. Broad Street, Canfield, OH 44406.
Family and friends may visit www.cremateohio.com to view this obituary and to send condolences.
Guestbook Entries
Memories of Barb
"Our CHS English teacher Miss Barbara Huberty gave us an appreciation for the Iliad and the Odyssey, for creative writing, and for poetry, particularly, the haiku. To this day, I enjoy composing this succinct verse. Miss Huberty showed us her vulnerability, when she began the school year on crutches, after breaking her leg on school grounds. Certain students brought her lunch tray to her 2nd floor classroom, and did other errands for her, as she related to me years later. As a substitute teacher for Canfield Schools, I got to know Barb as an adult, and we shared our past experiences, laughing about various incidents that occurred in our classroom that first year of her teaching. She had a wonderful sense of humor, a devotion to her family and her students, and a firm belief in herself that she instilled in others. I shall miss her."
» Ann Enterline Kurz on April 7, 2019
I still hear you whenever I write
"Miss Huberty was my freshman English teacher. I remember being scared to death when I walked into her classroom. But, I learned so much from her. She was kind and understanding. It took me a while to learn that she just had standards and she expected people to live up to them. To this day, I will never forget all the things she taught me. Those lessons are passed to my children, my co-workers, my clients. Thank you, Miss Huberty. You helped bring out the best in me."
» Brian Roden on April 6, 2019
Thank You Mrs. Huberty
"You were a great teacher who demanded nothing but the best effort from your students. I compose better reports and general correspondences today and ask the same from my children because of you. Proud to be one of your 'Urchins' and sorry if I was a little bit of a handful! Thanks for the donut! Rest In Peace with a good book!"
» W. Swanson on April 6, 2019
Me Huberty
"Me Huberty was my teacher at Canfield schools. She was I never forgot. She always showed a genuine care for her students and that special gift to make a difference in our lives. Condolences to her family "
» Jeff Blough on April 5, 2019
Sign the Guestbook
---